The Oscar-winning actor and stand-up comedian was found dead in the Bay Area home he shared with his wife Susan Schneider on Monday afternoon (August 11). He was 63.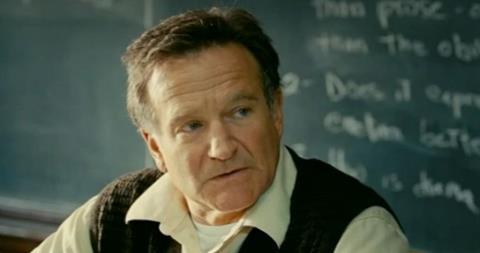 Police said Williams' death was an apparent suicide from asphyxia, adding that a forensic examination and toxicology report would take place on August 12.
Williams suffered from depression and had been vocal over the years about his cocaine and alcohol use. He checked himself back into a rehab clinic over the summer.
"Robin Williams passed away this morning," Williams' publicist Mara Buxbaum said in a statement. "He has been battling severe depression of late.
"This is a tragic and sudden loss. The family respectfully asks for their privacy as they grieve during this very difficult time."
Williams broke out playing an alien on the 1970s TV show and Happy Days spin-off Mork & Mindy where his genius for comedy was immediately evident. He was a regular stand-up at the Laugh Factory in Los Angeles during the 1980s.
A celebrated film career ensued and resulted in lead roles in Good Morning, Vietnam, Mrs Doubtfire, The Fisher King, Dead Poets Society and Good Will Hunting, for which he won a best supporting actor Academy Award.
Hollywood highlights include One Hour Photo, Insomnia, Patch Adams and Awakenings. Williams earned lead actor Oscar nominations for The Fisher King, Dead Poets Society and Good Morning, Vietnam.
He recently appeared in The Angriest Man In Brooklyn and TV series The Crazy Ones. Completed work on upcoming releases includes Merry Friggin' Christmas, Night At The Museum: Secret Of The Tomb and Absolutely Anything. Williams was in talks with director Christopher Columbus for Mrs Doubtfire 2.
He was born in Chicago in 1951 and studied at the prestigious Juilliard school alongside the late Christopher Reeve.