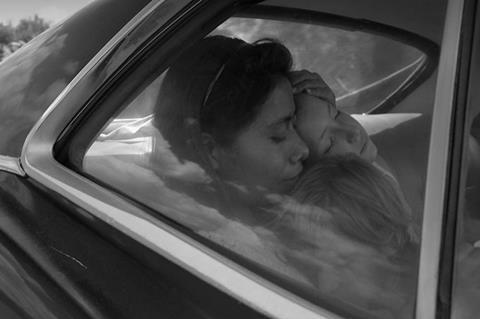 The Guillermo del Toro-led jury has awarded Alfonso Cuaron's ROMA the Golden Lion at the 75th Venice Film Festival.
Yorgos Lanthimos's The Favourite earned the Silver Lion grand jury prize at the awards ceremony on Saturday evening, while Jacques Audiard won the best director award for The Sisters Brothers.
In the acting stakes, Olivia Colman earned the Coppa Volpi best actress prize for The Favourite, and Willem Dafoe took the best actor award for his performance as Vincent van Gogh in At Eternity's Gate.
The festival awarded its best screenplay prize to Joel and Ethan Coen for The Ballad Of Buster Scruggs, while the special jury prize went to Jennifer Kent's The Nightingale (another Australian victory in the category after Warwick Thornton's Sweet Country took the same prize last year). The Marcello Mastroianni Award for Best Young Actor went to Baykali Ganambarr for the same film.
In Horizons, best film went to Manta Ray from Thai director Phuttiphong Aroonpheng.
Venice Film Festival Awards
Golden Lion for Best Film
ROMA (Mexico), Alfonso Cuaron
Silver Lion – Grand Jury Prize
The Favourite (UK-Ire-US), Yorgos Lanthimos
Silver Lion – Best Director
Jacques Audiard, The Sisters Brothers (Fr-Bel-Rom-Sp)
Coppa Volpi for Best Actress
Olivia Colman, The Favourite (UK-Ire-US)
Coppa Volpi for Best Actor
Willem Dafoe, At Eternity's Gate (US-Fr)
Best Screenplay Award
Joel & Ethan Coen, The Ballad of Buster Scruggs (US)
Special Jury Prize
The Nightingale (Australia), dir. Jennifer Kent
Marcello Mastroianni Award for Best Young Actor
Baykali Ganambarr for The Nightingale (Australia), dir. Jennifer Kent
Venice Horizons Awards
Best Film
Manta Ray (Kraben Rahu) (Thai-Fr-China), dir Phuttiphong Aroonpheng
Best Director
The River (Ozen) (Kaz-Pol-Nor), dir. Emir Baigazin
Special Jury Prize
The Announcement (Anons) (Tur-Bul), dir. Mahmut Fazil Coskun
Best Actress
Natalya Kudryashova,The Man Who Surprised Everyone (Rus-Est-Fr)
Best Actor
Kais Nashif, Tel Aviv On Fire (Lux-Fr-Isr-Bel)
Best Screenplay
Pema Tseden, Jinpa (China)
Lion of the Future (Luigi De Laurentiis Award for a Debut Film)
The Day I Lost My Shadow (Syria-Leb-Fr-Qat), dir. Soudade Kaadan
Venice Classics Awards
Best Documentary on Cinema
The Great Buster: A Celebration (US), dir. Peter Bogdanovich
Best Restored Film
The Night Of The Shooting Stars (It, 1982), dirs. Paolo and Vittorio Taviani
Venice VR Awards
Best VR Film
Spheres (US-Fr), dir. Eliza McNitt
Best VR Experience Award
Buddy VR (S Kor), dir. Chuck Chae
Best VR Story Award
L'IIe Des Morts (Fr), dir. Benjamin Nuel