The Romanian government is considering tax incentives to attract more foreign producers to shoot in the country.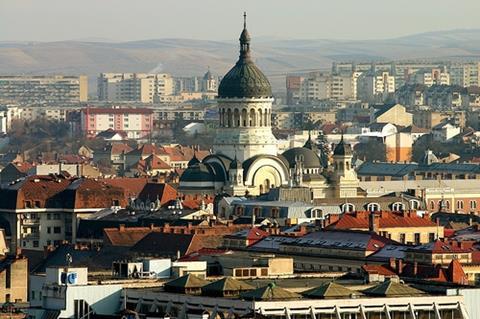 Speaking at a workshop today as part of the Transilvania International Film Festival's (TIFF) industry programme, festival president Tudor Giurgiu said that tax incentives were included in draft proposals for amending the Cinema Law.
These proposals were recently submitted to the Ministry of Culture and other government ministries as part of the consultation process "to create a more healthy climate for the film industry in Romania".
They also aim to revamp and strengthen national film fund CNC so it can play a more strategic role in the nation's audiovisual landscape; identify additional sources of funding such as production, distribution and exhibition; make the decision-making process more transparent; and encourage more support for minority co-productions.
Alex Traila, a CNC board member and Culture Ministry counsellor, said one crucial change to the funding procedure is to move from the existing credit system into one with subventions. "If a film records a profit, it will return a percentage to the film fund," he added.
Traila explained there is "strong interest at government level¨ in promoting the creative industries with the Ministries of Culture, Finance and Economy coordinating a working group with beneficiaries from the film industry to discuss proposals including a possible tax incentive scheme.
He pointed out that this working group will now be analysing incentive schemes introduced elsewhere in Europe and has therefore not yet made any decision on whether Romania would opt for a cash rebate model, tax incentive or a tax shelter system.
Speaking to ScreenDaily after the workshop, Mihai Gligor, EVP of strategy and business development at Bucharest Film Studios (who is also a member of the working group), welcomed these latest moves to introduce an incentive programme and spoke of "positive synergies".
Lithuanian experiences
During the workshop, Lithuanian Film Centre director Rolandas Kvietkauskas shared his country's experiences of its film tax incentive scheme, which was launched in 2014.
"We have completed 32 projects so far under this scheme," he reported, "and attracted more than €4m ($4.5m) of private money."
Kvietkauskas also confirmed to ScreenDaily that, after international TV series based on Tolstoy's Anna Karenina and War and Peace, the Lithuanian capital of Vilnius is hosting the production of Jack The Ripper by Germany's Pantaleon Films, about the unsolved mystery of the 19th century serial killer.
Directed by Sebastian Niemann, the co-production with Fireworks Entertainment for German private broadcaster SAT.1 is shooting with an international cast including Sonja Gerhardt (Deutschland 83) , Sabina Tambrea (Ludwig II), Falk Hentschel (Arrow, The Flash), Nicholas Farrell (Chariots of Fire) and Peter Gilbert Cotton (Conspiracy) as well as local Lithuanian acting talent.
Kvietkauskas added that Jack The Ripper - which has Lithuanian Film Studio serving as a local service producer - will also apply to benefit from the Lithuanian tax incentive scheme.
Lithuania has been a guest country at this year's TIFF with a delegation of filmmakers coming to Cluj to present their films over the past week.