Spotlight, Truth and Concussion are also among the festival's programme.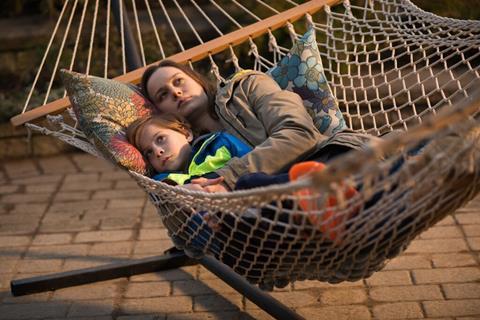 Lenny Abrahamson's Oscar-contender Room will open the 12th Dubai International Film Festival (DIFF) this year, which will run December 9-16.
The film, an adaptation of Emma Donoghue's novel, tells the story of a young mother and her 5-year-old son who are held captive in a small room. Lead actress Brie Larson has already received nominations at the Gotham Awards and yesterday's Independent Spirits for her performance, and is a favourite for the Academy Awards next year.
The festival will be closed by Adam McKay's The Big Short, which has an ensemble cast featuring Ryan Gosling, Steve Carell, Christian Bale and Brad Pitt, and recently premiered at Los Angeles' AFI Fest (Nov 5-12).
Other films screening include: Tom McCarthy's Spotlight; James Vanderbilt's Truth; Peter Landesman's Concussion; Nicholas Hytner's The Lady In The Van; and Hany Abu-Assad's The Idol.
The full line-up features 134 films from 60 countries, including 55 world premieres and international premieres, 46 MENA premieres, 11 Middle East premieres and 17 GCC premieres.
The festival will also be hosting an in conversation event with Jake Gyllenhaal, who has appeared in Venice-opener Everest and Toronto-opener Demolition this year.
DIFF will present four lifetime achievement awards in 2015: French actress Catherine Deneuve (Dancer In The Dark) will be a recipient, as will Egyptian actor Ezzat Al Alayli (Alexandrie Pourquoi?), French-Tunisian actor Sami Bouajila (The Siege) and Indian actor Naseeruddin Shah (The League of Extraordinary Gentlemen).
Writer and producer Deepa Mehta (Beeba Boys) will head up this year's DIFF's Muhr Feature competition jury, which will also include: independent documentary filmmaker Tom Zubrycki; Egyptian Actor Khaled El Nawabi; acclaimed Emirati filmmaker Nujoom Al-Ghanem; and Iraqi filmmaker Maysoon Pachachi.
The prize aims to recognise talent from the UAE and wider Arab world.
Hany Abu-Assad will lead the jury for this year's IWC Filmmaker Award, which will be comprised of: Tunisian actress Hend Sabry; Georges Kern, CEO of IWC Schaffhausen; Abdulhamid Juma, Chairman of DIFF; and Masoud Amralla Al Ali, Artistic Director of DIFF.
They will award one filmmaker with a $100,000 prize. Last year's recipient was Abdullah Boushahri, whose new project Water is currently in production.