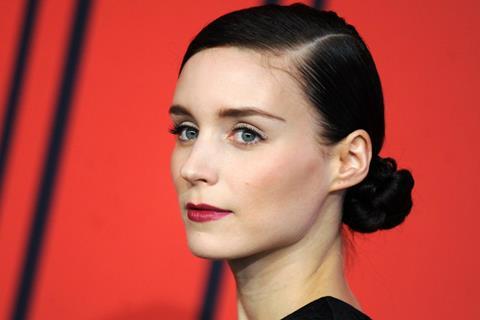 The Weinstein Company has set a March 30, 2018, release date for Garth Davis' upcoming Biblical drama Mary Magdalene, which means it will not be in contention in the upcoming awards season.
See-Saw Films is producing Davis' follow-up to last season's awards contender Lion and has collaborated with Harvey Weinstein several times, most famously on the 2010 global smash and best picture Oscar winner The King's Speech, as well as on Lion and Macbeth.
Announcing the date on Monday, Weinstein said having Davis direct back-to-back films "was always going to be a race against time" to qualify for the upcoming awards race.
See-Saw Films' Iain Canning and Emile Sherman serve as producers alongside Animal Kingdom producer Liz Watts. Mary Magdalene stars Mara in the titular role alongside Joaquin Phoenix as Jesus. The story takes place around Easter and portrays Magdalene's relationship with Jesus. Magdalene remains one of the most enigmatic spiritual figures in the Bible.
Helen Edmundson and Philippa Goslett wrote the screenplay, and the cast includes Chiwetel Ejiofor and Tahar Rahim.
The Current War, set to premiere in Toronto next month, will now open in the US on November 24. Benedict Cumberbatch and Michael Shannon star as Thomas Edison and George Westinghouse, rivals in the race to bring electricity to the masses.
Alfonso Gomez‐Rejon directs from a screenplay by playwright Michael Mitnick. Rounding out the key cast are Tom Holland, Nicholas Hoult, Katherine Waterston, Tuppence Middleton, and Matthew Macfadyen.
"Garth, Iain, Emile, and Liz along with the rest of the team are working hard to finish the film and tell Mary Magdalene's extraordinary story," Weinstein said.
"Having Garth direct back-to-back films for us was always going to be a race against time, especially with the overwhelming success and his enormous dedication to Lion. We will shift The Current War into November, giving it the opportunity to play throughout the holiday and award seasons."