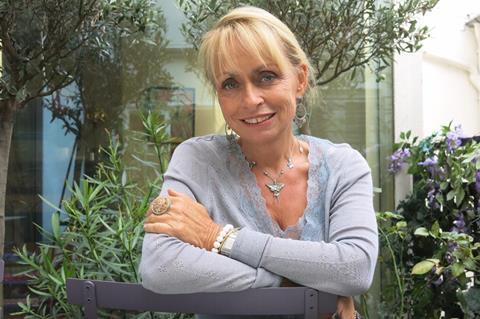 Paris-based film company mk2 Films has hired Rosalie Varda to oversee the exploitation and promotion of its vast 800-title catalogue of classic films.
Varda is the daughter of late filmmaker Agnès Varda and actor and theatre director Antoine Bourseiller and the step-daughter of late film director Jacques Demy.
She forged a career in the cinema, theatre and opera worlds as a costume designer, working on films of Jean-Luc Godard and Demy.
From 2006 onwards, she collaborated closely with her mother on her projects, taking a producer credit on Faces, Places and Varda by Agnès.
She also co-ran CinéTamaris, the production company created by her mother in 1954 to produce her debut feature La Pointe Courte. In recent years, the label has focused on managing the rights of Varda and Demy's films and other material related to the filmmakers.
In her new role at mk2 Films, Varda has been appointed as senior advisor to the company's managing director Nathanaël Karmitz.
The company said in a statement, that Varda's remit would be to promote and disseminate mk2's catalogue and "to continue the conquest of new audiences and channels of diffusion, in France and internationally."
News of Varda's mk2 role comes the day after the company announced a deal with streaming giant Netflix under which some 50 classic films from its catalogue will screen on its platform in France over the coming months.
The accord kicks off on April 24 with the release of 12 cult films by French New Wave co-founder François Truffaut, including Shoot The Piano Player, Jules And Jim, The 400 Blows, The Soft Skin and The Last Metro.
The mk2 catalogue is one of the largest classic film collections in the world. It features the filmographies of Charles Chaplin, François Truffaut, David Lynch, Agnès Varda, Jacques Demy, Abbas Kiarostami, Krzysztof Kieślowski, Buster Keaton, Claude Chabrol, Michael Haneke, Stan Laurel, and the RKO Collection, many of which have undergone 2K and 4K restorations.