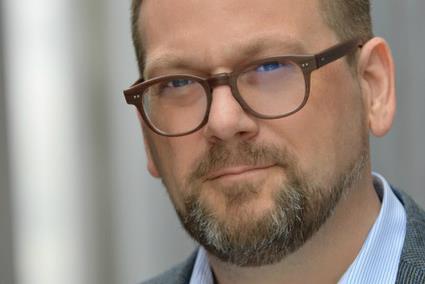 Oscar-nominated producer Ross Katz has joined Sidney Kimmel Entertainment as head of production and development.
The producer of such films as Lost In Translation, In The Bedroom and Marie Antoinette arrives after the recent hire of SK Global's co-CEO Charlie Corwin as the company looks to increase production across all platforms.
Katz will supplement the work of Sidney Kimmel Entertainment executive vice-president Mark O'Connor and reports to SK Global co-CEO John Penotti, and Corwin.
"SKE is extremely fortunate to have Ross, a brilliant filmmaker and exceptional leader, join our ranks," said Penotti. "He has dynamic expertise developing and producing creative and meaningful entertainment across the board and will be an exceptional asset to our team."
Katz added, "When presented with the opportunity to reunite with my visionary friend John and join SK Global, an extraordinary company with a truly global reach, I knew it was something I had to do. SK Global is a filmmaker driven company with a space that fosters total creativity and marches to the beat of its own drummer. This is exactly the exhilarating adventure I was looking for."
Katz won a WGA and a DGA award for his screenwriting and directorial debut –HBO film Taking Chance starring Kevin Bacon. Most recently, he served as executive producer on the HBO drama My Dinner With Herve starring Peter Dinklage and Jamie Dornan.
Katz began his career in entertainment as a grip on Quentin Tarantino's Reservoir Dogs, worked for Sydney Pollack and Linsday Doran at Mirage Enterprises, then at Good Machine, an independent film production, distribution, and foreign sales company where he worked with filmmakers including Ang Lee and Todd Solondz.