Force Majeure, Big Eyes, Phoenix and The Tribe among films to be screened at upcoming 44th edition of IFFR.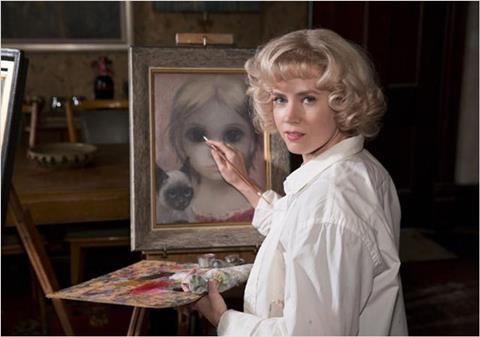 International Film Festival Rotterdam (IFFR) has unveiled the selection for its Limelight programme at IFFR 2015, which runs Jan 21-Feb 1.
Aimed at highlighting the major upcoming independent film releases of 2015, the line-up includes Ruben Östlund's Force Majeure, Tim Burton's Big Eyes, Christian Petzold's Phoenix, Peter Hoodendoorn's Between 10 and 12 and Abderrahme Sissako's Timbuktu.
All films will be receiving their Dutch premieres during the festival.
Myroslav Slaboshpytskiy (The Tribe), Rolf de Heer (Charlie's Country) and Alice Rohrwacher (The Wonders) are among the film-makers set to attend the festival to present their films in the section.
The full list of titles is as follows:
Amour Fou - Jessica Hausner
Atlantic. - Jan-Willem Van Ewijk
Big Eyes - Tim Burton
A Blast - Syllas Tzoumerkas
Charlie's Country - Rolf De Heer
The Dark Horse - James Napier-Robertson
Dos Disparos - Martín Rejtman
Eden - Mia Hansen-Løve
Erbarme Dich - Matthäus Passion Stories - Ramón Gieling
The Farewell Party - Sharon Maymon & Tal Granit
Force Majeure - Ruben Östlund
Girlhood - Céline Sciamma
Loin Des Hommes - David Oelhoffen
Melody - Bernard Bellefroid
Le Meraviglie - Alice Rohrwacher
Phoenix - Christian Petzold
La Prochaine Fois Je Viserai Le Coeur (Next Time I'll Aim For The Heart) - Cédric Anger
Timbuktu – Abderrahmane Sissako.
The Tribe - Myroslav Slaboshpytskiy
Tu Dors Nicole - Stéphane Lafleur
Turist - Ruben Östlund
Tussen 10 En 12 (Between 10 And 12) - Peter Hoogendoorn