Feature film outfit Who's On First will focus on producing mainstream comedies and dramas with transatlantic appeal.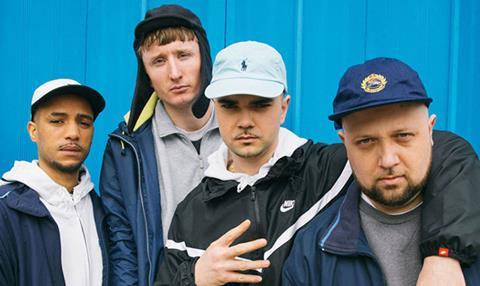 Roughcut TV boss Ash Atalla and his former head of comedy Dan Hine have reunited to establish a comedy feature film company.
Who's On First, which is backed by People Just Do Nothing indie Roughcut, will focus on producing mainstream comedy movies and comedy dramas with transatlantic appeal. Atalla and Hine plan to champion contemporary ideas which celebrate the humour and painful realities for living in a 21st century interconnected world.
The venture has secured funding from financing outfit Los Angles Media Fund (LAMF) for the development of its first feature, & Mrs. The project is a dark take on the wedding film genre – the story of a girl who decides to go ahead with her wedding ceremony despite the fact that the groom has just died. London-based Australian writer Melissa Bubnic (Shameless), is to pen the script.
Who's On First is also prepping an adult ensemble comedy, Home Time, from Dylan Kidd, a high concept TV comedy drama from Fleabag script editor Vicky Jones and a blind script deal with Fresh Meat star Sophie Wu.
Hine left Roughcut earlier this year having executive produced three series of BBC3's Cuckoo and oversaw the indie's first look deal with HBO.
"Every time I look at our slate, I get a rush of blood to the head. I can't wait to share our stories with the wider world, and I'm delighted LAMF have joined us for the journey from small screen to big," he said.
Atalla added his ambition was to match the quality of US films.
"With Who's On First, we want to build a British brand of bold genre comedy that will travel internationally," he said. "Despite all the talent here the UK it has often felt like we're a poor relation to US comedy films - we hope to change that and become at least equal family members."
This article first appeared on Screen's sister publication Broadcast.