Samuel Goldwyn Films has acquired US rights to Morgan Matthew's feature directorial debut.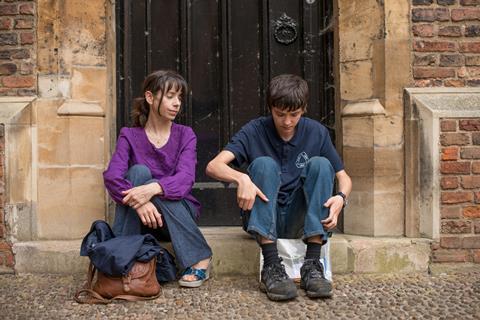 A Brilliant Young Mind stars Asa Butterfield as an autistic maths prodigy and Sally Hawkins plays his mother, while Rafe Spall is the unconventional tutor who takes him on an eventful trip to Taiwan to train for the International Mathematics Olympiad.
The film premiered in Toronto last year. The distirbutor brokered the deal with Bankside Films and plans a sumer release.
George Clooney and Grant Heslov's Smokehouse Pictures has acquired film rights to Joe Navarro's thriller Three Minutes To Doomsday. The Cold War story is based on Navarro's work as the FBI's leading body language expert and how that led to the discovery of a massive security breach. Scribner, a division of Simon & Schuster, recently acquired North American rights for the book. Steve Ross and Paul Weitzman represent Navarro for Abrams Artists Agency.
Cinelicious Pics has acquired two 1988 films by Agnès Varda: Jane B. Par Agnes V. and Kung-Fu Mater (Le Petit Amour). Jane Birkin stars in both and the distributor will release theatrically, on VOD and home video.