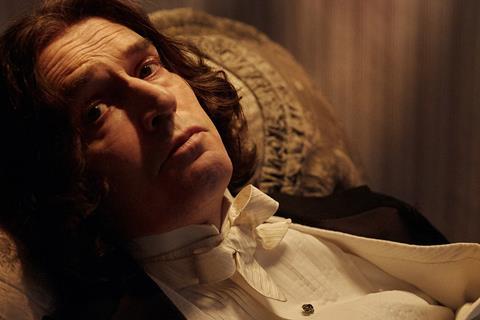 Sony Pictures Classics (SPC) has acquired all North American and Latin American rights to Rupert Everett's The Happy Prince ahead of Saturday's European premiere in Berlin as a Special Gala.
Everett's feature directorial debut premiered in Sundance last month and the multi-hyphenate garnered strong reviews for his portrayal of the 19th century Irish poet and playwright Oscar Wilde.
The Happy Prince focuses on the literary giant's final three years from 1897-1900.
Sequestered to a French seaside resort with the company of two loyal friends played by Edwin Thomas and Colin Firth, a restless Wilde travels across Europe under assumed names, unsure whether to reunite with his wife (Emily Watson), or his former lover Lord Alfred "Bosie" Douglas (Colin Morgan).
"I am absolutely thrilled, particularly because Michael [Barker] and Tom [Bernard] distributed my first film Another Country," Everett said.
Sébastien Delloye, Philipp Kreuzer and Joerg Schulze produced The Happy Prince. The executive producer roster includes Azim Bolkiah, Connie Filipello, Ged Doherty, Firth, Andreas Zielke, Delloye, Christine Langan, Joe Oppenheimer, Zygi Kamasa, Nick Manzi, Thorsten Ritter, Dirk Schuerhoff, Herbert G. Kloiber and Markus Zimmer.
SPC brokered the deal with CAA. Beta Cinema represents international rights.