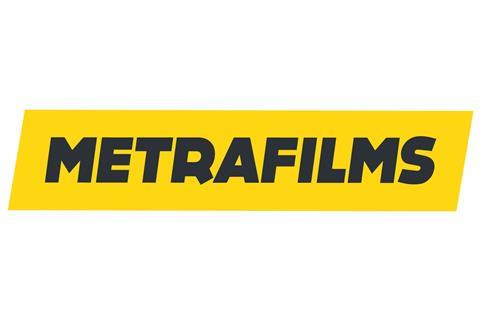 Prolific Russian producer and Metrafilms boss Artem Vasilyev (Dovlatov, Under Electric Clouds) has revealed new details on his booming feature film slate.
One Vasilyev project now nearing completing is Roman Vasyanov's debut feature as a director, The Dorm (previously known as Tenerife), based on Alexei Ivanov's novel, Dorm To Blood.
Vasyanov, a top Hollywood cinematographer with credits ranging from Fury and Suicide Squad to Triple Frontier, returned to Russia to direct the film. Sony will handle the Russian release which is set for later this autumn. A world sales company will be announced shortly.
Meanwhile, another Metrafilms production, Alexei Fedorchenko's Last Sweet Bulgaria is also nearly ready. This was made in collaboration with Saga.
Shooting is now under way on Alexey German Jr's new feature, Air, about young female fighter pilots in the Second World War. Disney is in talks to handle the Russian release.
Vasilyev is in Berlin pitching in Series Drama co-production with his new project, Pawns. Scripted by Michael and Lily Idov, the writers of Kirill Serebrennikov's feature film Leto, this is a comic espionage drama. Metrafilms is looking for a German co-producer for the series.
The veteran producer is also setting up No Looking Back, the new feature from Kirill Sokolow (Why don't you just die!). This is due to shoot in the summer.
He is also preparing Convenience Store, a debut feature from Michael Borodin (whose short Normal was in Critics Week in Cannes). Both films have received support from the Russian Ministry of Culture. No Looking Back also has support from Kinoprime, the Roman Abramovich-backed private fund.
Vasilyev was the original producer on Ilya Khrzhanovsky's very long-gestating DAU but left the project in around 2010. One of the DAU feature films, DAU. Natasha screens in the Berlinale competition this week.