goEast winners in Wiesbaden; Polish Film Institute backs Ida producers; Berlin-based A Company launches Ukrainian distributor.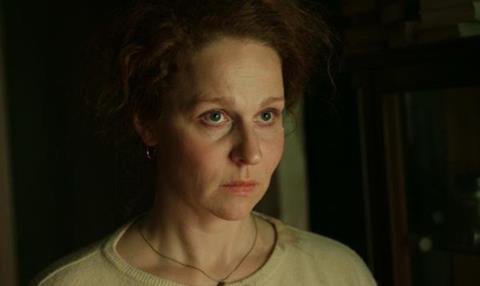 Russian director Aleksandr Kott's Insight was named Best Film at this year's goEast Festival of Central and European Cinema (20-26 April) in Wiesbaden, Germany.
The intimate drama charting a love affair between a blind man and his nurse premiered at last year's Kinotavr festival in Sochi and was also shown at the Black Nights Film Festival in Tallinn.
During the festival, Kott, whose previous films include the 2010 war drama The Brest Fortress and 2014's Test, confirmed to Screen that his next feature project, Soyuz Spaseniya (Union Of Salvation), will begin shooting from next year for a release date at the end of 2018.
The $10.7m (RUB700m) production from Direktsiya Kino with Russia's Channel One Television is a historical drama set at the beginning of the 19th century about the founding of secret political society the Decembrists.
This big-budget project marks a change of pace to Insight which producer Katia Filippova of Atlantic Film produced for $800,000 with support from the Russian Ministry of Culture.
Prizes for Russia and Poland
The International Jury headed by Macedonian film director-DoP Karpo Godina and including Serbian producer Miroslav Mogorovic and Karlovy Vary programmer Lenka Tyrpakova, awarded the prize for Best Direction to Poland's Marcin Koszalka for The Red Spider which also picked up the FIPRESCI International Critics Prize.
A second prize for Russian cinema – the Federal Foreign Office Award for Cultural Diversity – went to Denis Shabaev's documentary Not My Job about immigrants from the former Soviet Central Asian republics trying to make a life for themselves in Moscow.
In addition, a special mention was made by the International Jury of the acting performance of lead actress Emília Vásáryová in Marko Skop's Eva Nová.
Support for up-and-coming talents
goEast aims to foster new filmmaking talents from Central and Eastern Europe and promotes collaborations with their opposite numbers in Germany.
The pilot project Oppose Othering! invited teams of filmmakers to submit ideas for films investigating exclusionary attitudes to people of different religious, cultural, ethnic or sexual identities. Five production grants were awarded to German filmmakers teaming up with partners from Russia, Slovakia, Romania, and Bosnia-Herzegovina.
In addition, a second edition of the festival's East West Talent Lab brought 30 newcomers together to attend masterclasses, workshops, screenings and pitch their fiction or documentary projects.
Lerman, Zglinski, Nords backed by new Polish fund
Meanwhile, new films by Diego Lerman, Greg Zglinski and Janis Nords are among projects supported by the Polish Film Institute's new minority co-production fund which was launched early this year.
The five projects supported in the first session include the latest collaboration between producer-DoP Wojciech Staron's Staron Film and Argentinian filmmaker Diego Lerman, A Sort Of Family, after they worked together on his previous feature Refugiado. Staron has also co-produced and served as DoP on Mexican-based Paula Markovitch's 2011 Silver Bear-winning The Prize.
In addition, Opus Film, the Polish production house of Oscar-winner Ida, attracted funding to board Swiss-based Greg Zglinski's mystery film Tiere – Animals which already has Swiss and Austrian partners, and this year's Polish Producer On The Move, Klaudia Smieja of Mandants, was awarded minority co-production support for Icelandic director Hafsteinn Gunnar Sigurdsson's multi-character drama Under The Tree
Funding has also been granted to Latvian filmmaker Janis Nord's new feature Foam At The Mouth (co-produced from Poland by Pepercut) and Harvest by the Greek-South African writer-director Etienne Kallos, with Lodz-based Lava Films as partner.
New distributor for Ukraine
Separately, Berlin-based A Company Film Licensing Intl. has made a first step into building up its Eastern European network by launching the film distribution and licensing outfit A Company Ukraine exclusively for the territory of Ukraine.
The company will be run from Berlin by co-managing directors Polina Schlicht and Alexander van Dülmen, acquiring all rights on its own for Ukraine as well as handling all films of the associated company, A Company Film Licensing Intl.
The first acquisitions by A Company Ukraine are expected to be sealed at the Marché du Film in Cannes next month.