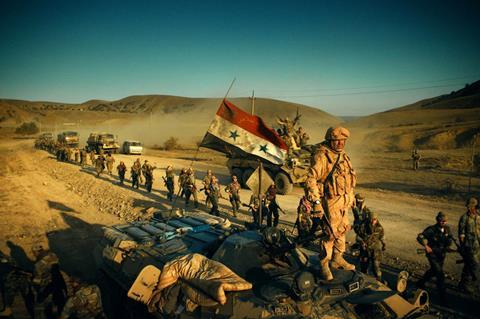 New Russian sales agent Riverlet Films has closed several deals on its EFM title, Once In The Desert, directed by Andrey Kravchuk.
The action thriller has gone to Kinovista ( France and French-speaking territories), Tiberius ( Germany), New Select (Japan), Premiere TV distribution (Netherlands), Creative Century Entertainment (Taiwan) and Scene & Sound (South Korea).
Produced by Alexey Uchitel, Once In The Desert will be distributed theatrically in Russia later this month by Karo.
The film is set in the ancient Syrian city of Palmyra just after it has been liberated from Isis.
Riverlet Films was set up last year by industry veteran Olga Ailarova Tchekhoff, who previously worked for seven years for Uchitel's Rock Films, which produced Once In The Desert.
Its EFM slate also includes Adilkan Erzhanov's thriller, The Assault, which has just received its premiere at International Film Festival Rotterdam.
Riverlet is one of 39 Russian companies participating in the EFM under the Russian Content Worldwide brand, organised by Roskino, the umbrella export brander Russian cinema. Among the key companies are Central Partnership, First Oscar, All Media, 1-2-3 Production, Art Pictures Distribution, Planeta Inform Group of Companies, Wizart, Mars Media Entertainment, SMF Animation, Riki Group, CTB Film Company, Sovtelexport, Russian World Vision, STAR Media and Sreda.