Separately, Chiller Films unveils release strategy for Camera Obscura.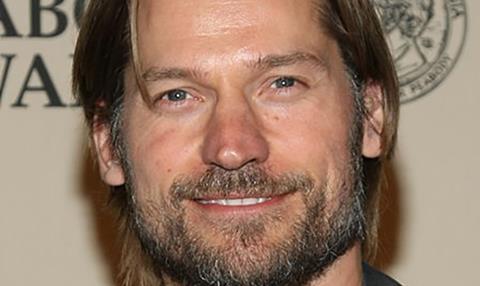 Saban Films has picked up US rights to Shot Caller by Bold Films and Participant Media starring Nikolaj Coster-Waldau, Lake Bell, and Jon Bernthal.
Ric Roman Waugh directed the crime drama about an ex-con forced by gang leaders to orchestrate a major crime with a rival gang in Southern California. Emory Cohen, Omari Hardwick and Benjamin Bratt round out the key cast.
Waugh produced through his Cadre Filmworks alongside Jonathan King of Participant Media, and Bold Films' Michel Litvak and Gary Michael Walters.
Bold Films' Jeffrey Stott and Lisa Zambri, Rhodes Entertainment's Matthew Rhodes, and Participant Media's Jeff Skol serve as executive producers.
"Shot Caller is raw, gritty, expertly crafted and perfectly cast," Saban Films' Bill Bromiley, who brokered the deal with WME Global, said. "We could not be more proud to partner with Bold Films and Participant Media to bring this important film to audiences across North America."
Participant Media's King said: "Participant values our ongoing relationship with Ric, and we hope that Shot Caller extends the conversations around criminal justice reform that we started with our previous movie together, Snitch. We are excited to be working for the first time with the strong team at Saban Films."
Walters of Bold Films added: "Ric evoked a powerful performance from Nikolaj Coster-Waldau. Saban's commitment to and passion for this material makes them the perfect home for Shot Caller."
Saban recently acquired North American rights to John Stockwell's Armed Response starring Wesley Snipes; Alexandros Avranas' True Crimes starring Jim Carrey and Charlotte Gainsbourg; and partnered with DIRECTV to pick up SXSW selection Small Town Crime starring John Hawkes.
Chiller Films will release horror-thriller Camera Obscura theatrically on June 9 and on VOD and Digital HD on June 13. Aaron B. Koontz makes his directing debut from a screenplay he co-wrote with Cameron Burns about a traumatised war photographer whose work allows him to see deaths in the future. Koontz produced with Andrew van den Houten and Amir Zbeda, while Justin Smith served as executive producer.