Hannibal Classics handles world sales in Cannes.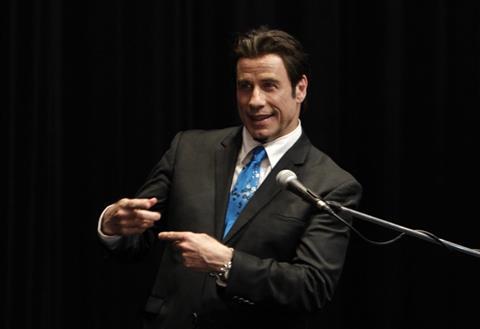 Saban Films has acquired US rights from Hannibal Classics to John Luessenhop's Speed Kills to star John Travolta, Mira Sorvino, Katheryn Winnick, Jordi Molla, James Remar and Kellan Lutz.
Richard Rionda Del Castro will produce the action thriller for Hannibal Classics, Blue Rider Entertainment and Oscar Generale.
Luessenhop and David Aaron Cohen wrote Speed Kills, which follows the true story of speedboat racing champion and multimillionaire Don Aronow who leads a double life that lands him in trouble with the law and drug lords.
Principal photography is set to start at the end of the month in San Juan, Puerto Rico.
Saban Films' Bill Bromiley said: "John Travolta has the uncanny ability to transform into true, larger than life characters. This high octane, high-end action thriller is the perfect showcase for John's profound acting prowess.
Hannibal Films' Del Castro said: "We have a long history of success with Saban as our Domestic partner and we anticipate a runaway hit with Speed Kills."
Saban Films and Del Castro collaborated on USS Indianapolis: Men Of Courage starring Nicolas Cage, and I Am Wrath, which also starred Travolta.
Ness Saban and Bromiley negotiated the deal on behalf of Saban Films with Del Castro of Hannibal.