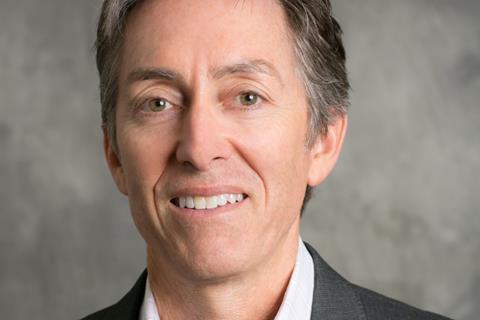 US distributor Saban Films is entering the UK distribution market in a partnership with Altitude Media Group.
The alliance will see Saban and Altitude release 10 to 12 films annually in the UK and Ireland starting in October. The initial slate includes Bruce Willis action films Cosmic Sin and Reactor.
Saban will spearhead acquisitions of the films and expects to pick up UK rights on approximately one-third of its annual film buys.
Altitude will also bring content to Saban, as it did when Saban boarded two US releases at an early stage: Glenn Close horror thriller The Girl With The Gifts, and Daniel Radcliffe sci-fi thriller Guns Akimbo.
Saban and Altitude also worked together on The Shadow Of Violence (AKA Calm With Horses) starring Cosmo Jarvis, Niamh Algar and Barry Keoghan.
The move hints at further international growth and Screen understands Saban will look to expand once it sees how the UK arrangement plays out.
"We're delighted to be partnering with our friends at Saban in this important step into the UK and Irish market," said Altitude Media Group chairman and joint-CEO Will Clarke. "We look forward to working closely with them on this ambitious slate and beyond."
Saban Films president Bill Bromiley (pictured) and COO / CFO Shanan Becker brokered the deal with Andy Mayson and Clarke for Altitude.
Saban Films most recently released Nikolaj Coster-Waldau thriller The Silencing. The slate includes Nicol Paone's Friendsgiving with Malin Akerman, Christine Taylor, Jane Seymour, Kat Dennings and Chelsea Peretti; John Suits' Breach starring Bruce Willis; and Twist starring Michael Caine, Lena Headey and Rita Ora.
Among Altitude's credits are Russell Crowe in Unhinged, Jonah Hill's Mid90s, Barry Jenkins's Moonlight, Ladj Ly's Les Misérables, and a partnership with the WWF for a worldwide one-night-only release of David Attenborough: A Life On Our Planet on September 28.