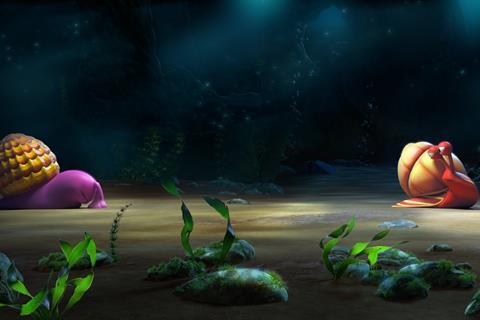 A new international sales outfit called Luminescence has been launched in Hungary to handle titles from Moscow-based animation studio Licensing Brands and third-party pick-ups.
The new company willl launch officially in Cannes next month where its slate will include The Big Trip 3D and Magic Arch 3D. Both were previously handled internationally by Licensing Brands and did brisk business at the AFM last November.
Written by Billy Frolick (Madagascar), The Big Trip 3D tells the story of Baby Panda, who gets mistakenly delivered to the wrong address by goofy postman the Stork. The Bear and his friends set on an adventure to return the Baby Panda to its right home. It is due for release in early 2019.
Magic Arch 3D is scripted by Alec Sokolow, whose credits include Toy Story and Garfield 2, and is about a shy dolphin who discovers the Magic Arch which can transform any fish into what it wishes to be. It is due for release in early 2020.
Luminescence's slate also includes several further titles formerly represented by Licensing Brands, including the animated action/adventure Two Tails, Princess In Wonderland, and Enchanted Princess.
The company is headed by managing director Juraj Barabas who explained Luminescence has a deal to handle all of the Licensing Brand titles and is also setting up a fund to finance further acquisitions.