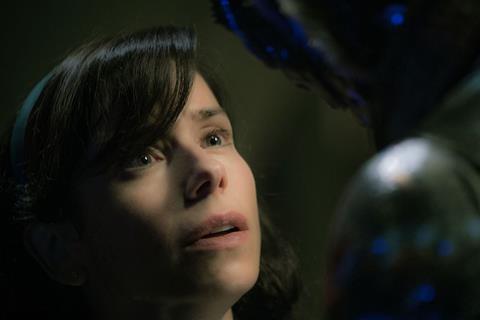 Oscar contender Sally Hawkins is preparing to reunite with Craig Roberts on the Welsh youngster's second feature directorial effort.
Hawkins told Screendaily about the development in an interview about her acclaimed performance in Guillermo del Toro's The Shape Of Water that has earned Golden Globe and Screen Actors Guild nominations.
The British actress said she was awaiting the start of production in 2018 on a project that has been known as Eternal Beauty, Roberts' next stint behind the camera following his 2015 debut on Just Jim, a high school drama in which he starred alongside Emile Hirsch.
"He has written a beautiful script and has been waiting a long time. Hopefully we're filming that in spring or summer next year," Hawkins said of Roberts, whom she described as "very special".
She added: "It's a lovely part and I'm really honoured he's even thinking of me for it."
Little is known about the project from Roberts' Cliff Edge Pictures, although the multihyphenate said in a recent interview with culture website Another Man that the story will centre on a woman who creates her own reality and deals with her own nightmare.
Hawkins played Roberts' mother in Richard Ayoade's 2010 comedy Submarine, about a teenager whose two main goals in life are to lose his virginity and end his mother's relationship with an old flame.
On the subject of The Shape Of Water director del Toro, Hawkins said: "He brings out the best and he brings out the strength in people. I believe he sees into your soul."