EXCLUSIVE: India's Reel Life Production takes remake rights to Korean epic Ode To My Father from CJ Entertainment.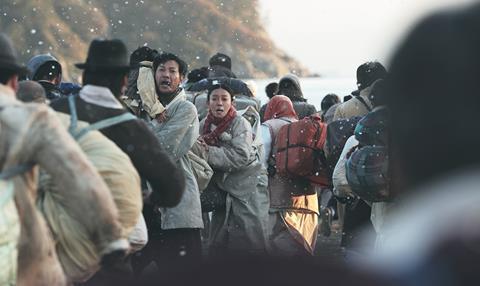 CJ Entertainment has sold remake rights for its South Korean epic Ode To My Father to India's Reel Life Production Pvt. Ltd.
Salman Khan (below) will feature in the remake.
Korea's second biggest hit to date, the original took in over 14 million admissions and grossed over $96.6m at the local box office after its release in December 2014.
Directed by JK Youn and starring Hwang Jung-min, Ode To My Father is about a young boy's promise made during the chaos of the Korean War to take care of his family, which ends up spanning 60 years of turbulent modern history.
Filmmaker Atul Agnihotri, who picked up the Hindi-language rights to the film, will be the producer on the remake.
"Some stories fill you with sense of purpose. Ode To My Father is one such story and a fine example of Korean cinema. The Hindi version will only borrow the essence of the Korean film. We are happy with the association with CJ Entertainment and look forward to associate with them on many such projects in the future," he said.
According to Nikhil Namit, CEO of Reel Life Production, director Ali Abbas Zafar will direct the Hindi-language adaptation.
"Super star and actor Salman Khan will feature in the film and the remaining cast and crew will be locked soon," he added.
The remake will be set against the August 1947 partitioning of the British Indian Empire into India and Pakistan. An estimated 14 million Hindus, Sikhs and Muslims were displaced during the partition, seen as the largest mass migration in human history. In the Punjab Province riots preceding the partition, it is believed that up to 2 million people were killed in retributive religious genocide.
Yoonhee Choi, head of international sales & distribution at CJ Entertainment, said, "It was so impressive to learn that such a kind of story that is based on Korean history can be adapted to India's history as well. It's even more exciting since the legendary Indian filmmaker Ali Abbas Zafar and actor Salman Khan will be participating in the film."
Reel Life Production currently has another remake of a Korean film, Scandal Makers, in pre-production. The company's other credits include Siddique's Bodyguard and Atul Agnihotri's Hello.