Horror debuted in Tribeca; will open in January 2018.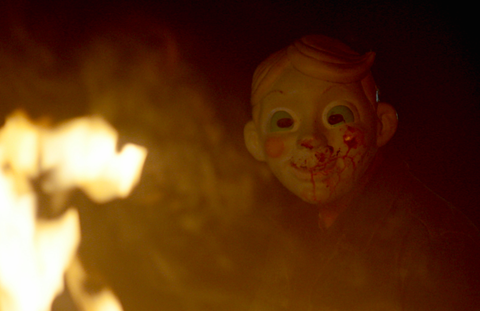 Samuel Goldwyn Films has picked up North American rights to Mickey Keating's horror film Psychopaths.
The distributor plans to release the latest horror film from Glass Eye Pix in theatres, on demand, and across digital platforms in January 2018.
Psychopaths debuted in Tribeca and tells the interwoven stories of five serial killers who converge over the course of one night. Ashley Bell stars with James Landry Hebert, Mark Kassen, Angela Trimbur, Ivana Shein, Jeremy Gardner, Sam Zimmerman, and Glass Eye Pix founder Larry Fessenden.
"It's the most visually stunning array of cinematic brutality I've ever seen," Peter Goldwyn, president of Samuel Goldwyn Films, said.
"To work with Samuel Goldwyn Films is an honour like no other," Keating said. "Their passion to bring bold and innovative films out into the world is unparalleled and I am truly thrilled to be working with them to terrify audiences everywhere soon."
Keating produced alongside Cam McLellan, Al Lewison, Jenn Wexler, and William Day Frank. Fessenden served as executive producer.
Goldwyn and Miles Fineburg of Samuel Goldwyn Films negotiated the deal with Nick Ogiony of CAA on behalf of the filmmakers.
This is the second collaboration between Samuel Goldwyn Films and Glass Eye Pix after Ana Asensio's Most Beautiful Island, which will open in the autumn.