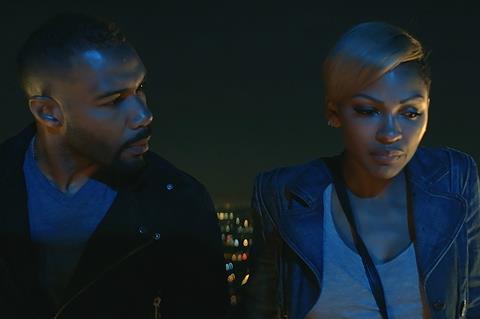 Samuel Goldwyn Films has acquired worldwide rights to Qasim Basir's Sundance entry A Boy. A Girl. A Dream.
Basir and Samantha Tanner wrote the film starring Omari Hardwick as a Los Angeles club promoter on the night of the 2016 US presidential election who meets a woman (Meagan Good) who challenges him to revisit his broken dreams.
Jay Ellis, Dijon Talton, Wesley Jonathan, and Affion Crockett round out the key cast. Datari Turner produced via his Datari Turner Productions. Executive producers on the film are Jash'd Belcher, Louis Steyn, TJ Steyn, Jamal Chilton, Tim Weatherspoon, Phil Thornton, Good, and Hardwick.
"We're thrilled to be working with such remarkable talent such as Omari Hardwick and Meagan Good, whose relationship over the course of this one night is a powerful yet understated emotional journey," Meg Longo, Samuel Goldwyn Films' senior director of sales and marketing, said.
"I can't think of a better company to partner with for this next phase of the journey of getting our film out to the world," Basir said.
"Samuel Goldwyn has a solid track record," Turner added. "They were extremely passionate about our film and the talented people involved with making it so we believe we are in good hands."
Longo negotiated the deal on behalf of Samuel Goldwyn Films with CAA, Turner, and attorney Linda Lichter of Lichter, Grossman, Nichols, Adler & Feldman.