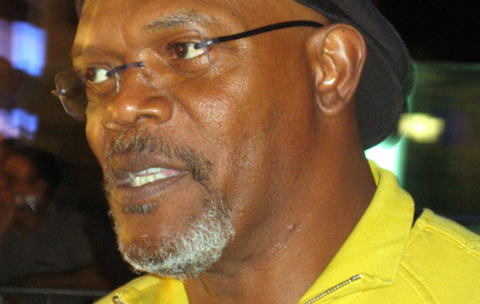 Samuel L. Jackson has joined the cast of Lionsgate and Twisted Pictures' Saw reboot and will play Chris Rock's father in the untitled feature, which has begun production.
Rock plays a detective investigating a series of grizzly crimes. Max Minghella has also boarded the feature as Rock's partner William Schenk, while Marisol Nichols joins the cast as Rock's boss, Capt. Angie Garza.
Longtime Saw filmmakers Mark Burg and Oren Koules are producing and shepherding the horror film re-imagining, which Darren Lynn Bousman (Saw II, III, IV) is directing.
The feature was developed based on an idea by Rock, with Pete Goldfinger and Josh Stolberg serving as screenwriters.
Rock serves as executive producer alongside long-time Saw executive producer Daniel Heffner, and original franchise creators James Wan and Leigh Whannell.
"We think Samuel L. Jackson and Chris Rock along with Max Minghella and Marisol Nichols make this film completely special in the Saw canon and we can't wait to unleash this unexpected and sinister new story on fans of this franchise," said Lionsgate motion picture group chairman Joe Drake. "This is next level of Saw on full tilt."