The San Sebastian International Film Festival is adding its head of communications, Ruth Pérez de Anucita, to its selection committee to ensure it is comprised of an equal number of women and men from next year.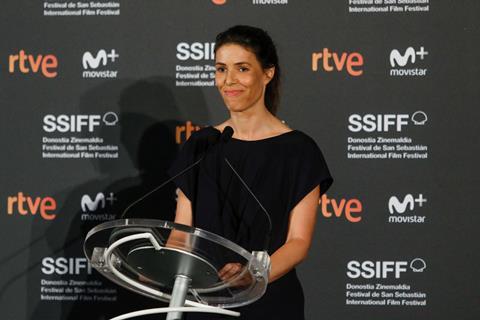 The addition will take the committee to 10 members, five women and five men. The other members are Maialen Beloki, Quim Casas, Roberto Cueto, Joxean Fernández, José Ángel Herrero-Velarde, Victor Iriarte, Lucía Olaciregui, Ana Esperanza Redondo, and Amaia Serrulla.
The decision was announced on the same day San Sebastian became the sixth major festival to sign the Charter for Parity and Inclusion of Women in Cinema, which was initiated at Cannes this year by French organisation 5050x2020.
To date, the other festivals to commit to striving for gender parity across their organisation and programme are Cannes, Venice, Locarno, IDFA and Sarajevo.
Festival director José Luis Rebordinos signed the document with Carmen Calvo, deputy prime minister of the Spanish government, José Guirao, Spanish minister of culture and sport, Eneko Goia, president of the festival's board of directors and mayor of San Sebastian, and Cristina Andreu and Virginia Yagüe of the CIMA all present.
The chart commits the festival to several endeavours including increasing transparency by publishing who is on its selection and programming committees, compiling a database of statistics relating to film submissions and selections by gender, and establishing a calendar of changes in the festival's executive bodies in order to achieve parity during their current term of office.
The festival will publish a report on the progress made in the previous year in 2019.