"It's an exciting time to be involved in European film production" says Jovan Marjanović, head of industry at Sarajevo Film Festival, which begins its 25th edition tonight (Aug 16). "The traditional order has been distorted."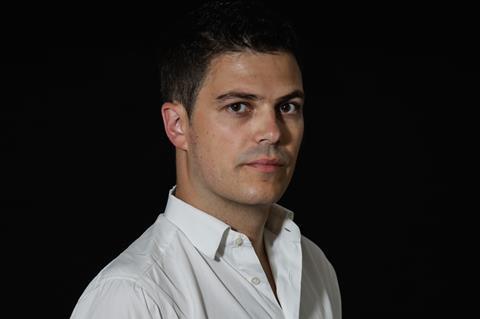 Having worked at the festival for some 20 years, Marjanović has seen various dynamics come and go in the business. Most prominent now are the new opportunities offered to filmmakers in the Balkans by changing distribution models.
"We faced the power of the internet and rampant piracy a long time ago," says Marjanović. Referring to Bosnia's position in the hierarchy of European cinema, he adds, "Since traditional distribution in cinema and TV is now at the lower end of the European market, there is a chance for leapfrogging, with the advance of new players in content production and distribution – telecom operators and IT service providers who are entering the content market. There is opportunity there definitely."
That opportunity is reflected in the 2019 programme for CineLink, the festival's industry strand which takes place from Saturday 17 – Thursday 22 August. Sessions include a discussion on audience development for independent cinemas, and a talk on sustainable alternative business models, both on Monday 19.
An event called 'Opening The Window To New Platforms For Documentaries' on Sunday 18 will welcome representatives from Sundance Film Festival, International Documentary Festival Amsterdam, DOK Leipzig and Canada's Hot Docs to discuss the strategy of companies including Netflix, Amazon and HBO Go, and the prospects for non-English language projects from Southeast Europe.
Home time
A key development at last year's festival was the signing of a co-production treaty between Bosnia and Herzegovina and France, lowering the minority threshold for co-productions between the two countries to 10%.
Marjanovic feels Bosnia's international outlook is now solid.
"The focus now has shifted from international cooperation" he says. "Most of the agreements are in place, the legal framework has been completed. Any country that has an organised system of public support to cinema can now sign this convention and make co-production [with Bosnia and Herzegovina] easier."
Attention should turn towards the country's own industry, he believes. Five features were shot in Bosnia and Herzegovina in 2018, including Ines Tanović's The Son, supported by the Bosnia and Herzegovina Film Fund, which opens this year's Sarajevo festival.
Six domestic titles were distributed in Bosnian cinemas last year, led by Tarik Hodžić's documentary Scream For Me Sarajevo.
"We need to make things at home" says Marjanović. "We are working very closely at local government level with the city of Sarajevo to make it a film-friendly city. From the economic, cultural and social perspectives, the level of dialogue has increased tremendously."
SFF's efforts at augmenting that dialogue include the opening CineLink panel on August 17, called 'Creative Cities: Creative Industries As Key Drivers Of Economic Growth And Urban Development'. Panellists include Larisa Halilović from the British Council; the mayors of both Sarajevo and Dubrovnik in Croatia; and David Wilson from Unesco's City of Film programme.
Sarajevo has recently applied for Unesco's creative city status, and is taking inspiration from an unlikely source in its application – the city of Bradford in northern England, which became Unesco's first city of film in 2009.
"David will be speaking on the role that the film industry played in revitalising the post-industrial landscape in Bradford" says Marjanović. "We will be looking into other examples such as Dubrovnik that have attracted the film industry and made it a special part of their economy."
Changes to the CineLink programme include an expansion of the work-in-progress territories, which now cover the Middle East and North Africa as well as the traditional Balkans focus.
The festival's regional documentary workshop Docu Rough Cut Boutique, run in collaboration with the Balkan Documentary Center, has also expanded this year. Modules took place for the first time in Budapest in March and Sofia in June of this year.
An increased focus on TV in recent years has also reaped rewards for the region. Marjanović says there are now 20 TV series in the works in Serbia alone; while CineLink has responded to the growth by making all countries eligible for the festival's competition also permitted Drama programme for high-end TV development. The programme is open to films and filmmakers from Albania, Armenia, Austria, Azerbaijan, Bosnia-Herzegovina, Bulgaria, Croatia, Cyprus, Greece, Georgia, Hungary, Kosovo, North Macedonia, Malta, Moldova, Montenegro, Romania, Serbia, Slovenia and Turkey
In CineLink Talks, Israeli writer and producer Hagai Levi will give a masterclass on August 22, discussing the shows he has created and brought to a worldwide audience, including In Treatment and The Affair.
25 years on from its initiation, Marjanović believes CineLink is in a better position than ever to welcome the European industry.
"We have always promoted European cooperation and solidarity as our key values. Throughout these 25 years the region has seen different waves of successful filmmakers burst into the international scene. The industry programme always tries to feel where the industry is at the moment and to adapt to what gets made."