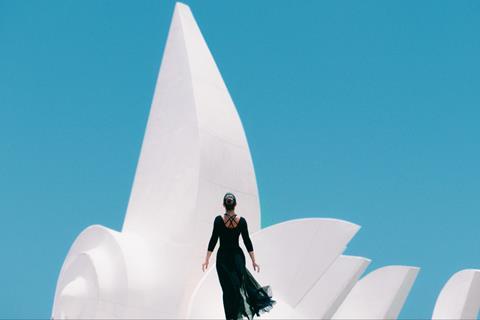 The inaugural edition of Saudi Arabia's new Red Sea International Film Festival in the port city of Jeddah will take place from March 12 to 21, 2020. Former Sundance Film Festival documentary programmer Hussain Currimbhoy has been named artistic director and Shivani Pandya Malhotra is managing director.
Pandya Malhotra managed the now defunct Dubai International Film Festival (DIFF) for 15 years.
They will work with filmmaker Mahmoud Sabbagh (Barakah Meets Barakah), who was appointed as festival director and CEO of the event in March.
Former DIFF staffer Antoine Khalife has joined the team as director of the Arab programme, with Samaher Mously as director of marketing and communications and Ibrahim Modir as head of operations.
The timing of the new festival is likely to raise eyebrows within the Arab independent film community as it could clash directly with the established Qumra talent development event of the Doha Film Institute (DFI), which traditionally runs around the same time. The DFI has yet to announce its dates for its upcoming sixth edition.
Script and feature lab
The festival also released fresh details about its previously announced Red Sea Lodge script and feature lab, which will unfold under the banner of 'The New Arab Wave' in its inaugural year. The initiative is being created in collaboration with the TorinoFilmLab and will select 12 Arab projects for a five-month development programme involving national and international film industry experts.
At least six of the projects will be from Saudi filmmakers. All the projects will be eligible for two $500,000 prizes as well as additional smaller development awards.
A call for projects for the first edition will open on July 1.
The creation of the Red Sea International Film Festival follows in the wake of the lifting of Saudi Arabia's 30-year cinema ban at the end of 2017 and is part of the country's drive to build it own film industry. The festival has a mandate to support the development and promotion of Saudi filmmaking talent as well as cinema from the Arab world and the wider 'Global South'.
The festival is supported by The Red Sea Film Festival Foundation, an independent, non-profit organisation chaired by Saudi minister of culture Prince Badr bin Abdullah bin Farhan Al-Saud.