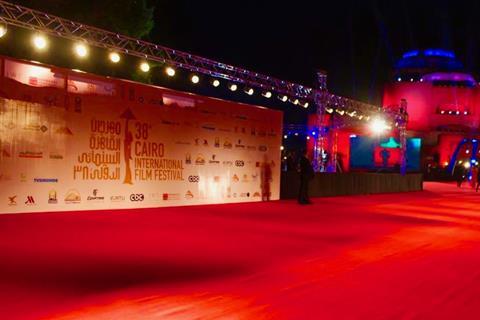 The third edition of Screen International's talent-spotting initiative Arab Stars of Tomorrow will launch at this year's Cairo International Film Festival (CIFF) which takes place November 20-29.
Arab Stars of Tomorrow celebrates Arab talent and highlight the hottest up-and-coming actors, writers and directors who are primed to make their mark in the international industry.
The first two editions spotlighted 10 emerging talents from the MENA region including Moroccan director Alaa Eddine Aljem, whose debut feature The Unknown Saint premiered in this year's Cannes Critics' Week on May 15.
This year's Arab Stars of Tomorrow will be curated by Screen International's senior correspondent for Europe and the Middle East, Melanie Goodfellow, and the shortlisted Stars will be unveiled during this year's festival.
Mohamed Hefzy, the acclaimed Egyptian producer who was appointed president of CIFF last year, said: "We are thrilled Screen International is bringing Arab Stars of Tomorrow to Cairo. Since CIFF's inception in 1976, the Festival has provided a platform to showcase exciting acting and directing Arab talent many of whom have gone on to find international acclaim around the world.
"The region is abundant with talented, enthusiastic and committed filmmakers and this partnership is a great opportunity to raise the profile of the regional film industry on an international stage and identify new voices with extraordinary stories to tell which is more important now more than ever. We are very excited to showcase the achievements and new talent coming out of the region in collaboration with Screen International."
Screen International editor Matt Mueller said: "The Cairo International Film Festival is a hugely important festival in the region and a key supporter of Arab talent. Arab Stars of Tomorrow is an initiative of which Screen International is extremely proud. As Arab cinema continues to grow and flourish, we're thrilled to showcase exceptional and talented Arab actors and filmmakers to the international industry."
The Cairo International Film Festival is one of only 15 festivals granted category "A" status by FIAPF.
The previous Arab Stars of Tomorrow were unveiled in 2016 and 2017.