Sony's adult animation tops newcomers including US box office smash Don't Breathe.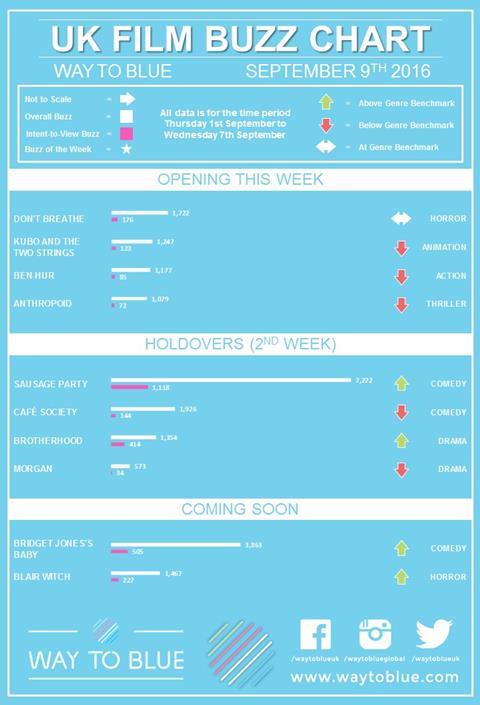 Sausage Party could be set for a second week as the UK's number one as it has topped the UK buzz chart ahead of its second weekend, according to analysis firm Way to Blue.
Sony's adult animation generated more than 7,200 comments across social media, news, forums and blogs from Sept 1-7. Of those, 15.5% expressed intent to view - meaning they would look to convert comments to cinema tickets.
US smash hit horror Don't Breathe was the most popular of the new releases, drawing more than 1,700 comments and a 10% intent-to-view.
But the second most popular film was upcoming release Bridget Jones's Baby, pulling in close to 3,900 comments and a 13.1% intent-to-view. Universal's threequel is out on Sept 16.
For an explanation of the Way to Blue chart and its methodology, which tracks 'overall buzz' and important 'intent to view' buzz, click here.