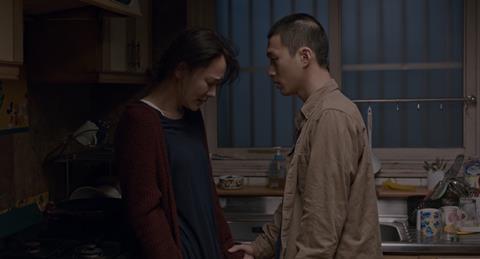 The 23rd Busan International Film Festival (BIFF) wrapped on October 13 with the New Currents Awards going to Chinese director Cui Si Wei's Savage and Korean filmmaker Kwon Man-ki's Clean Up.
The New Currents jury, headed by Hong-Joon Kim with Nansun Shi, Jun Kunimura, Labina Mitevska and Nashen Moodley, unanimously awarded Savage as "a strikingly accomplished and riveting first film, exhibiting a mastery of genre cinema, with multi-dimensional characters and thrilling action sequences."
They also unanimously awarded Clean Up, saying they had been "completely engaged and impressed" with the film, finding it "original, surprising and deeply emotional, with detailed characterisation, perfect control and masterful psychological development."
The Kim Jiseok Award Jury of Justin Chang, Hayashi Kanako and Eric Khoo gave prizes to Jamshid Mahmoudi's Afghanistan-Iran co-production Rona, Azim's Mother and Chinese filmmaker Zhang Wei's The Rib.
They praised Rona, Azim's Mother as "a stirring and beautifully acted drama about the plight of a family of Afghan refugees living in Iran, realised with great economy and emotional power."
As for The Rib, they lauded the film as "an empathetic and elegantly crafted portrait of the struggle for rights and recognition within China's transgender community, told through a story of parents and children, faith and identity at odds."
The festival reported a total attendance of 195,081 admissions, up from last year's 192,991 despite the typhoon on Saturday, October 6. Early bird ticket sales also went up 10% compared to last year.
With the freedom of expression boycott from local film organisations completely over, this year's festival was marked by a generally more exuberant atmosphere.
Organisers reported more local filmmakers, actors and actresses in attendance and local companies and organisations were back to holding large parties along Haeundae beach and in BEXCO.
The Asian Film Market also saw record numbers and an optimistic atmosphere this year.
BUSAN 2018 FULL LIST OF WINNERS:
New Currents Awards:
Savage (China) Cui Si Wei
Clean Up (Korea) Kwon Man-ki
Kim Jiseok Award:
Rona, Azim's Mother (Afghanistan-Iran) Jamshid Mahmoudi
The Rib (China) Zhang Wei
BIFF Mecenat Award:
Opening Closing Forgetting (Taiwan) James T. Hong
ARMY (Korea) Kelvin Kyungkun Park
BIFF Mecenat Award Special Mention:
A War Of Memories (Korea) Lee-Kil Bora
Sonje Award:
Cat Day Afternoon(Korea) Kwon Sungmo
NOOREH (India) Ashish Pandey
Actor & Actress of the Year Awards:
(this year both going to actresses)
Lee Juyeong in Maggie (Korea)
Choi Hee-seo in Our Body (Korea)
KNN Audience Award:
House Of Hummingbird (Korea) Kim Bora
BNK Busan Bank Award:
The Little Comrade (Estonia) Moonika Siimets
Citizen Critics' Award:
Maggie (Korea) Yi Okseop
Directors Guild of Korea (DGK) Award:
Bori (Korea) Kim Jinyu
Sub-zero Wind (Korea) Kim Yuri
CGV Art House Award:
Maggie (Korea) Yi Okseop
Busan Cinephile Award:
Bruce Lee And The Outlaw (UK-Netherlands-Czech Republic) Joost Vandebrug
KTH Award:
Clean Up (Korea) Kwon Man-ki
KBS Independent Film Award:
Maggie (Korea) Yi Okseop
NETPAC Award:
House Of Hummingbird (Korea) Kim Bora
FIPRESCI Award:
The Red Phallus (Bhutan-Germany-Nepal) Tashi Gyeltshen