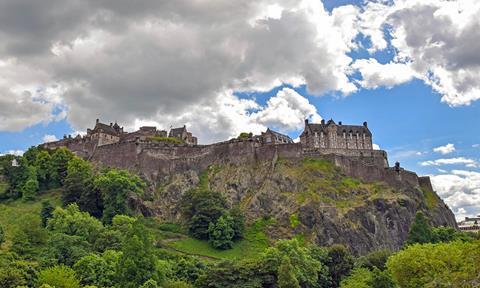 The Scottish government has announced an additional £10 million investment into the film and TV sector as part of its legislative programme.
Today (September 5), First Minister Nicola Sturgeon unveiled the government's plans for the next year, pledging a total of £20m per year in screen development, production and growth.
They also announced today that they will maintain investment in the Production Growth Fund, which the government has given £3.25 million to to incentivise productions to be produced in Scotland. The govenment also said they are working with Scottish Enterprise, Creative Scotland and others to build new studio facilities.
Last month, it was announced by the SNP that a National Film and Television School would be set up in Glasgow with government funding contributing £470,000 to the project.
Janet Archer, chief executive of Creative Scotland, said: "We very much welcome today's announcement of this significant investment in Scotland's Screen sector, as part of the Programme for Government.
"The £10m of new investment announced today reflects the Scottish Government's commitment to Screen and is recognition of its important contribution to Scotland's cultural landscape and to inclusive economic growth.
"This new funding will help build on the recent growth seen in Scotland's Screen sector, exemplified by the record levels of spend on TV and Film production that Scotland is currently enjoying."
Notable films and TV shows recently shot in Scotland include Outlander, Avengers: Infinity War and Trainspotting 2.
Earlier this year, the Holyrood's Culture, Tourism, Europe and External Relations Committee heard from Film Edinburgh's film manager Rosie Ellison how Scotland was lacking in studio facilities that would attract significant film and TV production.
However, in April the government approved in principle Scotland's first purpose-built film and TV studio, the privately-funded Pentland Studios.