Sequel to local box office hit Red Dog wins Screen Australia backing alongside a thriller starring Kerry Fox.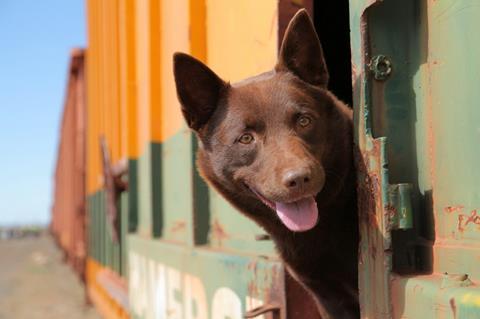 Government agency Screen Australia is to back Blue Dog, the second in a planned trilogy that began with Red Dog, which grossed $21m on its 2011 release to become the country's fourth biggest independently-financed local film in the territory.
Termed an "origin film", rather than a prequel, Blue Dog will see director Kriv Stenders return for the sequel, which will be written by Saniel Taplitz and produced by Nelson Woss. Cast have yet to be attached.
It will follow the early events leading up to Red Dog's discovery on the road to Dampier and his ultimate rise from ordinary dog to Australian legend.
Produced by Woss Group Film Productions, domestic and international sales will be handled by both Roadshow Films and new player Good Dog Enterprises. Executive producers are Su Armstrong, Joel Pearlman and Graham Burke
Downriver
Australian writer and director Grant Scicluna has been given the go-ahead from Screen Australia to direct his debut feature Downriver.
The character-based mystery thriller takes inspiration from several true crimes in the UK and US where children have killed other children, been incarcerated, then been released back into the world as adults.
The story centres on 17-year-old James, who has served time for drowning a little boy when he was a child, although the body was never found. In an attempt at redemption, James takes dangerous risks to find and return the missing body to the grieving mother.
Kerry Fox (Shallow Grave, Intimacy) will play the mother of James. The main role of James will be played by Reef Ireland from Scicluna's juvenile prison romance, The Wilding, for which the director won the 2012 Iris Prize - the UK's international gay and lesbian short film prize worth $42,000,
While the short is a completely different story, Scicluna told ScreenDaily that the feature will have the same combination of intimacy and brutality.
Copenhagen-based LevelK is handling international sales of Downriver, which will go into production later this year in Victoria, and will be the first Australian film that Rialto has distributed in both Australia and New Zealand for at least a decade.
Producer Jannine Barnes also produced The Wilding as well as Scicluna's latest short, Hurt's Rescue, which was filmed in Wales in English and Hungarian.
Barnes said Downriver is made with international audiences in mind, features a closed community and plenty of tension, drawing comparisons with Mud, Deliverance and Winter's Bone.
The production company is Happening Films. Executive producers are Kristian Moliere, Anthony Nagle and Shaun Miller.