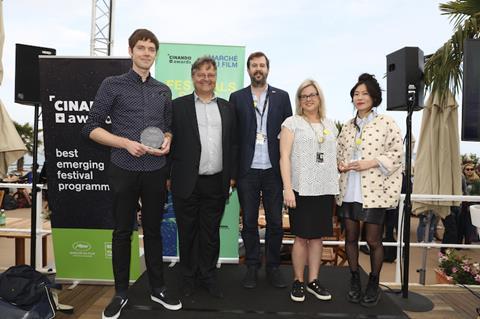 Two of Screen's Future Leaders 2019, Inge de Leeuw of International Film Festival Rotterdam and Mads Mikkelsen of CPH:DOX, were honoured as best emerging festival programmers at the Cinando awards and Marché du Film's festivals and sales agents mixer in Cannes on May 22.
De Leeuw and Mikkelsen were chosen from Screen's Future Leaders list by a small industry jury comprised of Lise Zipci, Les Films du Losange; Daniela Cölle, Pluto Film Distribution; Sofia Kurdoglu, Fandango; Niklas Teng, LevelK; Christina Liapi, Heretic Outreach; and Ya Li, Asian Shadows.
They were presented with their awards by Jérôme Paillard, executive director of the Marché.