Screen International is bolstering its European editorial team and has appointed Paris-based Rebecca Leffler to cover the French film and TV industry and Barcelona-based Emilio Mayorga to work with Elisabet Cabeza to report on the booming Spanish industry.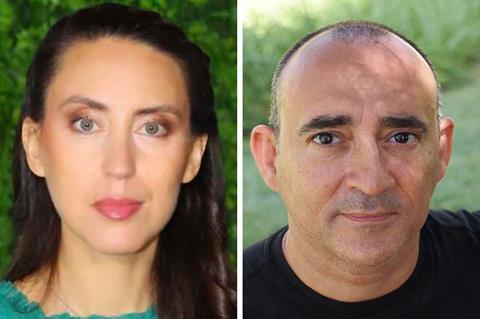 Leffler was France correspondent for The Hollywood Reporter from 2006-2012, and has also worked at Le Film Français as international editor, Cannes Market News as editor-in-chief and as a film critic on Canal+ and France 24.
Leffler is also a published author, a presenter and moderator at film and TV festivals including Canneseries and Monte-Carlo TV Festival, and served as creative consultant on the Netflix series Emily In Paris.
US-born Leffler moved to France in 2004 after she graduated from Dartmouth College and received a post-graduate grant to continue her French cinema studies. Most recently, she has worked for Publicis Luxe as editorial lead on brand content, and helped to launch and run Le Dispatch, an English-language newsletter about the French screen industries published by Ecran Total.
Also joining Screen's global network of correspondents is Mayorga, who will come on board to help expand the brand's coverage of Spanish-language markets. Mayorga joins Screen from Variety, where he has served as Catalonian correspondent since 2005.
As well as his knowledge of the Spanish film and TV industries, Mayorga also specialises in Latin American cinema and in the animation market, and is an associate professor at Catalonia's Open University for its fantastic cinema master's degree, co-organised with Sitges Film Festival. Mayorga will work alongside Cabeza as joint correspondents covering the Spanish market; Cabeza has been with Screen since 2015.
Leffler and Mayorga will both write news, features and travel regularly to international festivals and markets for Screen. They will report into and work closely with Screen's London-based senior editors.
Leffler starts officially on October 1, while Mayorga will be in place from the upcoming San Sebastian Film Festival.
Their appointments come shortly after the announcement of Tim Dams as European editor and Rome- and UK-based Alina Trabattoni coming on board as Italy correspondent in May. The new appointments are part of Screen's strategy to bolster and expand its European and international coverage.
"I'm delighted to welcome Rebecca and Emilio to the Screen International team," said editor Matt Mueller. "They are both experienced reporters and journalists whose deep knowledge and connections in their markets will enchance Screen's European coverage and I look forward to working with them."