EXCLUSIVE: Company picks up Lemon and Dave Made A Maze.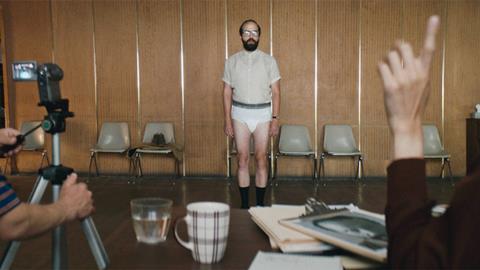 Screen Media International has boarded Slamdance audience award winner Dave Made A Maze and Sundance selection Lemon [pictured] and is kicking off talks on the Croisette.
Janicza Bravo's Lemon follows a man whose life unravels after his blind girlfriend leaves him.
Brett Gelman, Gillian Jacobs and Michael Cera star and Magnolia Pictures will distribute in North America later this year
Bill Watterson's Dave Made A Maze premiered in Slamdance and stars Nick Thune, Meera Rohit Kumbhani and Adam Busch.
The film centres on a frustrated aspiring artist who builds a fort in his living room and gets sucked into its fantastical pitfalls, booby traps, and imagined creatures.
Gravitas Ventures handles North American rights and plans a release later in the year.
"Both titles have already been well received at independent film festivals," Screen Media International president Almira Ravil said. "We also believe they will work well for our TV and digital clients overseas."
Seth Needle, Screen Media's senior vice-president of worldwide acquisitions, negotiated both deals, and joins Ravil on the ground in Cannes scouring for films.
Screen Media International's sales slate includes Robert Orland's General Patton documentary Silence Paton, spy thriller Magnum Opus, action film Uploaded, animation comedy Nerdland, crime thriller Stray Bullets, sci-fi drama Bokeh, and SXSW 2016 audience award winner Transpecos.