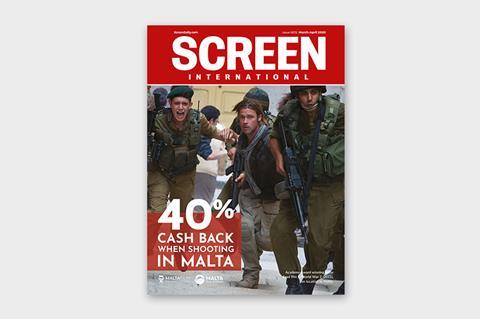 After suspending production of the May 2020 and June/July 2020 print monthlies due to the impact of the coronavirus pandemic, Screen International is set to relaunch physical editions with our August/September 2020 edition.
As well as in-depth previews of the Venice and Toronto film festival line-ups, the issue will feature interviews with the Covid supervisors who are helping to relaunch productions in the US and Europe; Ammonite director Francis Lee; international buyers on how they're planning to approach this year's autumn-festival circuit; and the architects of Peninsula's international release strategy.
The issue is due to reach Screen International subscribers on September 1 and will also be distributed both physically and digitally at September festivals.
Following that will be the October 2020 edition, in which Screen International's annual showcase of UK & Ireland Stars of Tomorrow will be unveiled, and the November 2020 edition, which will be themed around production.
Click here to subscribe to Screen International. If you are a current subscriber and would like to update your mailing address to receive your upcoming issues, please email Danielle.Cosh@screendaily.com.
If you are interested in exploring commercial opportunities, please email Scott.Benfold@screendaily.com.