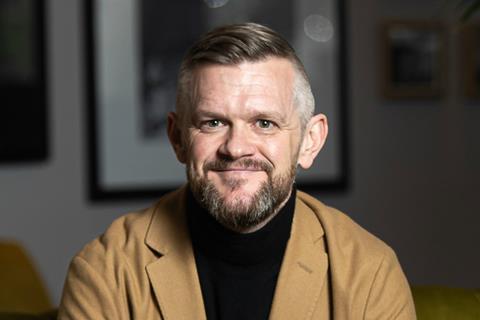 Update: This webinar has now taken place, check back on Screendaily this Wednesday (April 29) to watch the webinar on demand.
Original story: In his first interview with Screen International since becoming CEO of the British Film Institute, Ben Roberts will be in conversation with editor Matt Mueller in a one-to-one edition of Screen Talks on Tuesday April 28 at 16.30 BST. Roberts will explain how he is spearheading the BFI's response to the devastating impact of the Covid-19 crisis on the UK film industry.
Roberts took up the role just two weeks before the emergency shut down the industry, closing cinemas, halting film shoots and leaving thousands of freelancers worried for their entire livelihoods.
On Tuesday, Roberts will explain the measures the BFI has put in place to support companies and individuals, how the organisationt is making emergency relief funding available and the BFI's work leading the Screen Sector Task Force which liaises between the industry and government.
Roberts will also reveal how the BFI Film Fund is continuing to finance and support projects through this time, the work BFI Network is doing to nurture emerging UK talent and the importance of maintaining European and international partnerships.
Screen will ask what lessons Roberts believes the industry might take from this unprecedented period. Will international film festivals be changed for ever? Will the theatrical experience emerge stronger – or is it damaged beyond repair? How do we future-proof the industry to protect the freelancers on which it relies?
This edition of Screen Talks will be available to watch on Screendaily.com after it has taken place.