EXCLUSIVE: The impact of Sean Parker's proposed first-run service would drastically increase the threat of global piracy and accelerate the decline of distribution windows everywhere, according to experts.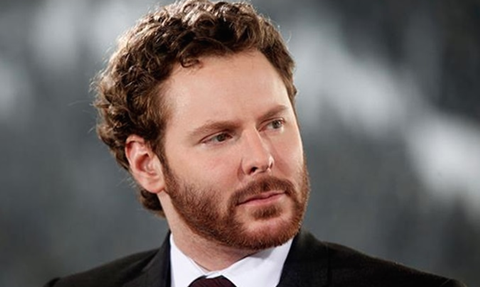 Several executives with high-level experience of the international business who spoke to Screendaily have warned of a potentially cataclysmic impact were Screening Room to go ahead.
They warn that the day-and-date service proposed by the Napster co-founder would be susceptible to unauthorised dissemination of content.
This in turn, they argue, would devalue international theatrical rights and jeopardise the viability of many feature projects and by extension the earning power of the mostly freelance base that works in film.
The UK Cinema Association has already spoken out, calling the plan a "massive risk to the future prosperity" of the film industry, while Europe's International Union of Cinemas has expressed "great concern".
'If there's an acceptance here, the dam starts to break all over the world'
"If as an industry we agree to a day-and-date theatrical availability we're agreeing there's a coffin, there's a hole dug, so it's not a question of 'if' but 'when'," said Randy Greenberg, the former head of marketing and distribution at what is now Universal Pictures International.
"If you give people an opportunity where they don't have to leave their house to see a new movie, they won't."
Greenberg, who currently serves as executive producer on the upcoming action sci-fi tentpole Meg for Warner Bros, notes the threat of piracy from an accelerated home entertainment platform would have damaging ramifications on the future of the international theatrical business.
"Any technology that comes out in the US can be replicated somewhere else," he said. "I don't think there's a way to confirm and ensure there's 100% security, especially when there's a large transfer of digital information directly to consumers."
He continued: "If somebody is going to take this idea and franchise it from country to country, why wouldn't they? They're not just going to do it in the States. If there's an acceptance here, the dam starts to break all over the world. The squashing of the theatrical window becomes the norm everywhere."
'Piracy is a huge problem'
Former Disney and Miramax International executive Jere Hausfater agreed that copyright infringement is high up on the list of concerns.
"Once the movies go day-and-date they're vulnerable to piracy," said Hausfater. "Piracy is a huge problem. Let's say it's day-and-date and because this [new proposed model] shrinks the windows, [a film] comes out on DVD in the US before the international theatrical release – then you've got an even bigger piracy threat.
"The price point could be an issue, too. For $50 you can invite 10 people over to see it and who knows, people might even start to charge admission to their house."
It has been reported that for $50 a Screening Room customer will be able rent a 48-hour window to watch a film the day it opens in theatres via a $150 box. It is understood that exhibitors could get a $20 cut of each $50 transaction.
"The international theatrical business is paramount to the overall film business and nothing should be done that will impact the international theatrical release, box office levels or studio retention rates," said Greenberg. "This would accelerate the further decline of the theatrical window.
"Anything that affects the retention rate could ultimately have a negative effect on the amount of money that international theatrical throws back to the studio," he said, noting that 65-70% of global box office comes from outside North America. "That changes the whole paradigm.
"Exhibitors are going to tell the studios that if they do [go along with Screening Room] they're going to have to rethink their agreements."
Onus is on exhibitors
The concerns have been echoed in conversations with executives at the international divisions of the US majors, all of whom asked to remain anonymous.
A common refrain has been the need to get viewers out of the home in order to preserve the mutual benefits of the existing model for distributors and theatre owners.
The pace of change in today's landscape, as evidenced by the growth of Netflix and Amazon Studios in the film space, has left few in any doubt that if Screening Room does not get the green-light, it will not be long before a similar venture does.
While Greenberg cast doubt as to whether people would give credence to an idea like Screening Room were it not from Parker and reportedly backed by substantial money, he acknowledges the proposal is part of an ongoing debate that places the onus on exhibitors to step up their game.
"The theatres need to make the experience and the necessity to go out worthwhile, not just technologically but in customer service as well," he said.
"The studios are doing everything they can to make the pictures the best they can be and it's got to be an experience in the theatres for someone to leave their house and spend the amount of money it now takes to go to the movies, including dining out and parking and maybe babysitting costs."
Parker, the entrepreneur who revolutionised the music business when he co-founded Napster and has been hailed by many as a digital visionary, has divided Hollywood.
A significant number of A-list directors have lined up on opposite sides of the fence. Parker and business partner Prem Akkaraju are yet to speak publicly about their plan.