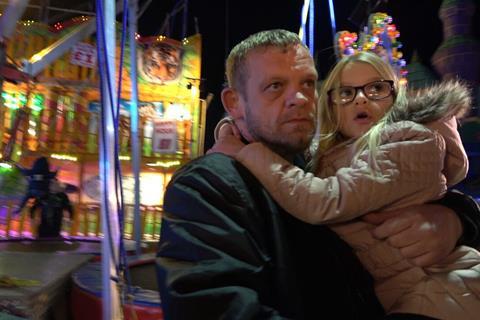 Sean McAllister's A Northern Soul has been selected as the opening night film for the 2018 edition of Sheffield Doc/Fest (7-12 June).
The world premiere will take place on 7 June alongside a Q&A with the director.
The film sees McAllister return to his hometown of Hull as creative director of the opening ceremony of the City of Culture celebrations, where he reflects on the changes to a city hit by cuts in public spending and divided by Brexit. The film follows local resident Steve Arnott, a struggling warehouse worker by day and hip-hop performer by night, who harbours his own creative dream.
Describing the film, McAllister said: "Back home in Hull, where I began, I have been filming Steve and wondering whether he can, against the odds, unlock the opportunities to build a better life? Is social mobility possible in cities like Hull? What role does culture have to play in this? How long can he hold onto his dreams for?"
McAllister's other films include Sundance Jury Prize-winning The Liberace Of Baghdad (2004) the Sheffield Grand Jury Prize winning, BAFTA nominated A Syrian Love Story (2015).
A Northern Soul is produced by Elhum Shakerifar (Even When I Fall, Almost Heaven, A Syrian Love Story) and McAllister for BBC2, with support from the BFI awarding funds from the National Lottery, Joseph Rowntree Foundation and Sharp House.
The full line-up for the 2018 Sheffield Doc/Fest programme will be announced on 3 May.