More than 3,000 fans attended London event on Star Wars Day (May 4).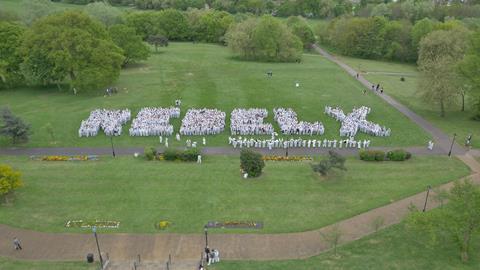 Secret Cinema has announced that the second ticket release for its Star Wars: The Empire Strikes Back event opened last night on 'Star Wars Day' (May 4).
Following initial sales, the event cinema specialist announced that more tickets were released for the show running from June 4 to September 27 in a secret London location.
The organisers said the event would be "the biggest multi-sensory experience of the year" and would "transport audiences into the worlds of Star Wars", ending with a presentation of The Empire Strikes Back for a total of 100 shows.
In the run up to the event, Secret Cinema staged an event yesterday at London's Alexandra Palace where 3,000 members tickets holders gathered, raising funds for the Refugee Council. Headline acts included DJ Yoda's intergalactic audiovisual world show, Nightmares on Wax and Jamie Jones.
The summer event follows Secret Cinema's Back to the Future event in London last year and comes ahead of the release of Star Wars: The Force Awakens in December.