UK, Australian and US production powerhouse See-Saw Films has promoted Simon Gillis to chief operating officer of the company's film division, effectively immediately.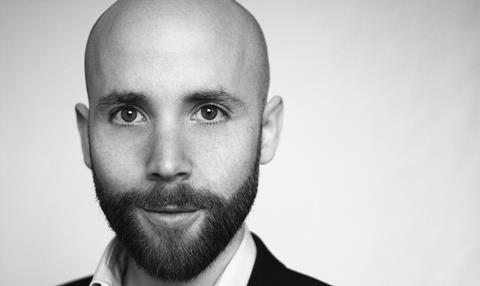 Gillis joined the Widows and The King's Speech producer in 2016 as head of commercial affairs. He previously held roles at Universal Pictures, Disney and BBC Films.
In his new role, he will oversee the film division's day-to-day operations across its London, Sydney and Los Angeles offices, including production finance and strategy, business development, legal and business affairs.
He will work closely with the film division's heads of production, Nicky Earnshaw (UK) and Libby Sharpe (Australia), and head of development Katherine Bridle. See-Saw's TV division will continue to be co-run by its COO Hakan Kousetta and head of TV Jamie Laurenson.
Gillis will be responsible for sourcing and structuring the financing, sales and distribution for See-Saw's feature film slate, as well as exploring new lines of business. He will also serve as executive producer on See-Saw's forthcoming feature film slate, including Francis Lee's Ammonite, which starts shooting in March.
During his time at See-Saw to date, Gillis negotiated the three-year, first-look deal with US outfit New Regency, following the two companies' partnership on Widows. He also packaged the financing on Chris Morris' upcoming comedy The Day Shall Come, starring Marchánt Davis, Anna Kendrick, Danielle Brooks and Denis O'Hare, which will premiere at SXSW in March.
"Simon has proven himself as not only a first- rate deal maker and strategist, but as a linchpin binding the entire film division's activities," said Iain Canning and Emile Sherman in a joint statement.
"With critical and box office successes over the last decade and dedicated teams in London, Sydney and LA, we are well-placed to embrace opportunities in a fast-moving global marketplace," added Gillis.