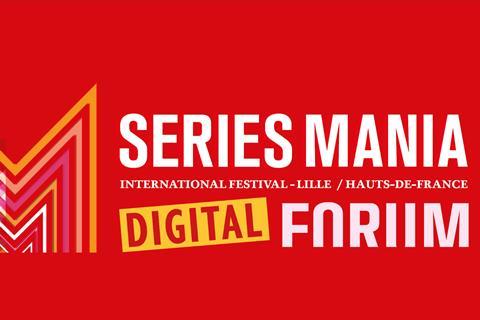 Series Mania is reopening the project component of the online Digital Forum it set up to replace its physical event in the northern French city of Lille, which was cancelled due to the coronavirus pandemic.
It will now run from April 20 until May 29.
Series Mania CEO and founder Laurence Herszberg said that following consultations with participants after the platform went offline last week it had been decided to reopen the project component of its offering to allow more time for the projects to connect with potential partners.
It will reopen for a "select number of buyers, commissioners and 'A-list' producers," she explained.
"All the participants said that they had great contacts but that they felt that they needed some more time to properly get in touch with buyers and commissioners. Buyers and producers told us the same thing so we decided to reopen the platform."
Under the extension, the platform will highlight one project a day on the home page, while information on all the other projects will remain accessible on the site.
Buyers and commissioners will be able to request a video meeting with the projects holders within the platform as each project now has a private virtual "room" to set the video-meetings.
"The goal is to give the project a longer exposure and to give the possibility to organise more meetings," said Herszberg.
New iteration
The online version initially ran from March 25 to April 7. Alongside offering online screenings of some 40 new and upcoming shows, it showcased a further 37 projects in development with pre-recorded pitches.
These projects were drawn from Series Mania's flagship Co-Pro Pitching sessions as well as two other project development schemes with which it is partnered, the UGC Writers Campus and Israel-France Drama Series Co-Writing Residency will also be pitched via video.
Projects in the Co-Pro selection include Italian writer and creator Giacomo Bendotti's A Marriage, which follows a once-devoted couple's break-up and fight to gain sole custody of their child. It is produced by Indigo Film, the Rome-based company that produced Paolo Sorrentino's Oscar-winning The Great Beauty.
Other projects include the French and Arabic-language comedy drama Casa Girls, about four young women striving for a healthy sex life while navigating the conservative social mores of their home city Casablanca. It is created by Laïla Marrakchi, who recently moved into TV by directing episodes of Netflix's The Eddy after five feature credits including Marock and Rock The Casbah.
Israeli Homeland creator Ran Tellem and Spanish collaborator Mariano Baselga will present Submarine. Dubbed as Brazil's first nuclear submarine drama, it is a joint production between the Mediapro Studio and Estudios Globo.
The physical event had originally been due to run from March 20-28.