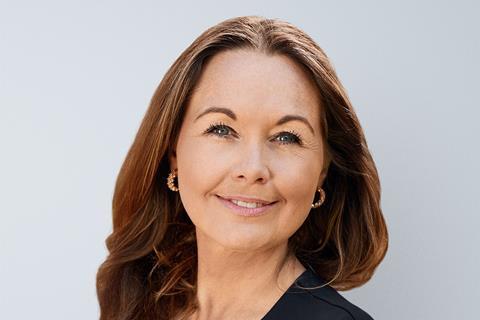 French TV festival and market event Series Mania, which unfolds in the city of Lille in Northern France from August 26 to September, has created two initiatives to focus on women in the audiovisual industry.
They comprise the annual Woman in Series Award honouring a woman whose vision and leadership have made their mark on the audiovisual industry. Christina Sulebakk, general manager of HBO Max EMEA, will be the inaugural recipient.
The Copenhagen-based executive was appointed HBO Max EMEA in January 2021 and is responsible for existing HBO streaming services in Europe and for the launch of HBO Max in the region in 2021 and its future expansion.
She joined parent company WarnerMedia in 2012 to launch and establish HBO Nordic, HBO's first streaming service outside of the US. Since then, she has been involved in the move of HBO's Central European business into streaming, the launch of HBO España in 2016, HBO Portugal in 2019 and the strategy for HBO Max in Latin America.
Series Mania has created the prize in association with European Women's Audiovisual Network (EWA Network) and Pour Les Femmes Dans Les Médias (PFDM).
Its second new female-focused initiative is the Series Women programme. A joint venture with Germany's Erich Pommer Institut (EPI), one of the leading providers of professional training for the German and European media industry, it will strive to increase the visibility of female producers and female-driven projects and tackle underrepresentation in the industry. ,
As well as giving access to live online workshops, the programme will also provide curated mentoring, individual pitching training and pitching and networking opportunities at Series Mania's industry-focused Forum event this year.
"Creating, developing and implementing these initiatives in order to highlight and value the work of women within our industry is something that is incredibly close to my heart," commented Series Mania co-founder and general director Laurence Herszberg.