Hiram Garcia promoted to president of production.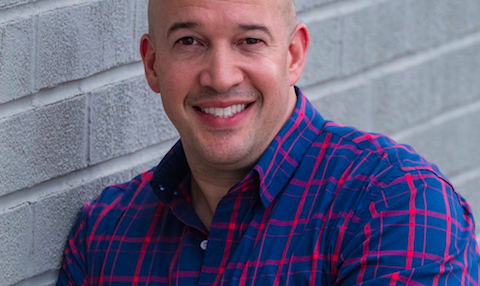 Seven Bucks Productions, co-founded by Dwayne Johnson and Dany Garcia, has announced the appointment of Hiram Garcia as president of production.
Garcia (pictured), who is being promoted from vice-president of production, will oversee all film operations from development to release and will continue to produce for the company
Garcia, who has been with Seven Bucks since its inception, has produced Seven Bucks titles like current release Baywatch, Furious 7, Fate Of The Furious, and San Andreas.
He will also serve as producer on upcoming films Rampage, Black Adam and Shazam!, Jumanji: Welcome To The Jungle, and more.
"At Seven Bucks, our motto is 'always be the hardest worker in the room' and Hiram has embodied that mantra from day one. We know that his efforts, creativity and leadership will help us continue to grow and deliver the inspirational content our audience has come to expect from us," Johnson said.
Dany Garcia added: "The Seven Bucks enterprise has grown at such a rapid pace across all verticals of entertainment and that makes Hiram the perfect choice for this role. Not only does he understand global audience and has the ability to deliver what they want, but he has also been in the trenches with us helping to foster this growth. We could not be happier with the decision to appoint him president of production at Seven Bucks Productions."
Hiram Garcia said: "To be able to do what you love and do it with people you admire is such a privilege. I am excited for the next chapter with this team and look forward to continuing to deliver groundbreaking content for all our fans as the new president of production at Seven Bucks."
In addition to his film work, Garcia was behind such television projects as HBO's Ballers, documentary special Rock And A Hard Place, and Fuse's Clash Of The Corps