Anne Sewitsky's anticipated Sonja Henie project, Queen Of Ice, is edging closer to an August 2016 shoot after confirming Norwegian Film Institute funding of €1.6m last week.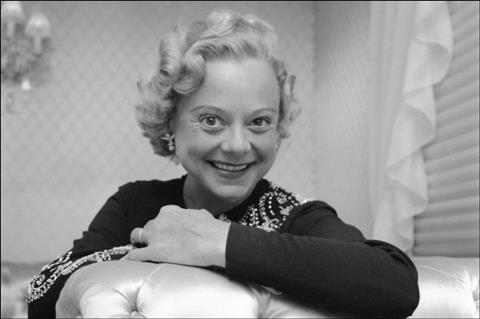 Henie was a Norwegian figure skating champion who became a famed Hollywood actress, signed to a contract with Fox by Darryl Zanuck.
Further financing is ongoing for the €8.4m Maipo Film production, which is produced by Synnove Horsdal. Horsdal tells Screen the project is likely being set up as a co-production between Norway, Germany and Spain. The team will apply for Eurimages funding in early 2016
A location in Spain will stand in for Henie's house in Beverly Hills, although some shooting will also be done in the US. The production will also shoot briefly in Rio, where Henie moved when she left Hollywood.
Ine Wilmann will play Henie and further casting is underway now, in particular for the roles of Henie's brother Leif and her last husband.
As Horsdal explains, "She moves to the US with her whole family, she wants loads of people around her, a lot of them leave when she gets more difficult. Her brother depended on her and works for her but in the end she took everything away from him. The brother is very important, probably one of the characters that's closest to her."
Mette Marit Bolstad and Andreas Markusson have written the script.
Horsdal explained: "As you do you start with biographical material, it's taken us a long time to figure out which part of the story we want to tell. We're taking it from when she's starting her first Hollywood movie in 1937 and then to in a way her fall in the 1940s. She lives a spectacular life but she wants too much."
The film won't cover her athletic period, including her controversial appearance at the 1936 Berlin Olympics.
"The film that we're creating is in a sense a fairytale, there is the parties and glitter and more than that it's more like a Greek tragedy about greed and lust and need. Sonja was a great person but also a very demanding person. It's also trying to say something very specific but also in general terms about human nature," Horsdal added.
"We're not trying to avoid any of her less attractive sides, it's a great rise and fall. In the end she finds her way of living her life without being in the spotlight."
Sewitsky's last film was the Sundance selection Homesick, which also starred Wilmann.
No sales company has been confirmed yet for Queen of Ice.
Other NFI funding
The NFI has also awarded a total of €800,000 to four co-productions:
Mesteren by Danish writer/director Charlotte Sieling, produced by Denmark's Nimbus Film with Norway's Hummel & Nimbus. The story follows a famous artist who moves to Copenhagen to meet his son for the first time.
12 Deeds (12 Bragder) by Swedish director Izer Aliu, produced by Sweden's Zentropa International Sweden with Norway's Mer Film. The story follows a 16-year-old in a Gothenburg suburb who is shunned by his gang.
Law of the Land by Finnish director Jussi Hiltunen, and produced by Finland's Making Movies with Norway's Sweet Films. The Nordic Western is about a dying police chief in Northern Fnland who has to deal with his sons and the local community.
Potensgivarna by Swedish director Lena Koppel, and produced by Sweden's GöteFilm with Norway's Norsk Superfilm. A comedy about two elderly siblings who start selling a herbal potion.