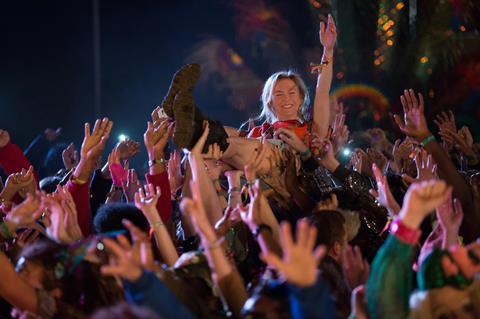 The share of films made by female directors in Europe is "growing slowly," reaching 19% in 2017 according to a study.
Overall, only 17% of European feature films were directed by women between 2003 and 2017, with females representing 21% of all directors that made a European film during that time.
In the report on the gender of directors by the European Audiovisual Observatory, 49% of all women directors included in the study had made just one film since 2003.
The study, which considered more than 21,000 European films, also found that the prevalence of female directors is higher in documentary. On average, 25% of documentary films were directed by women during the period, compared to 15% for fiction and 11% for animation.
France is the country with the highest number of films by female directors, accounting for 18% of all features directed by women in Europe between 2013 and 2017. A total of 307 films directed by women were produced in France during that five-year period, well above the European average of 44 films per year.
On average, films by female directors only generated 8% of total admissions over the period 2003-2017, compared to 17% of feature films directed by women. The study said: "A plausible explanation for this discrepancy could be that women directors are less likely to be hired to direct high-budget films."
Illustrating growth, the report stated that a total of 357 feature films by female directors were produced in 2017, compared to 118 films in 2003.
An unusually high share of admissions to films by female directors (15%) was recorded in 2016 due to the box office success of the British comedy Bridget Jones's Baby, directed by Sharon Maguire.
Top films by female directors by number of admissions in Europe, 2003-2017

| Rank | Title | Prod. year | Country of production | Director | Admissions in Europe |
| --- | --- | --- | --- | --- | --- |
| 1 | Bridget Jones: The Edge of Reason | 2004 | UK-US-FR-DE-IE | Beeban Kidron | 20,419,643 |
| 2 | Bridget Jones's Baby | 2016 | UK-US-FR | Sharon Maguire | 18,041,114 |
| 3 | The Iron Lady | 2011 | UK-FR | Phyllida Lloyd | 6,365,280 |
| 4 | Nanny McPhee and the Big Bang | 2010 | UK-US-FR | Susanna White | 5,880,178 |
| 5 | LOL (Laughing Out Loud) | 2008 | FR | Lisa Azuelos | 4,088,115 |
| 6 | Je vous trouve tres beau | 2005 | FR | Isabelle Mergault | 3893,116 |
| 7 | One Day | 2011 | UK-US | Lone Sherfig | 3,779,281 |
| 8 | Coco avant Chanel | 2009 | FR | Anne Fontaine | 3,754.993 |
| 9 | Ivan Tsarevich and the Gray Wolf 3 | 2016 | RU | Darina Schmidt | 3,326,535 |
| 10 | La rafle | 2010 | FR-DE-HU | Rose Bosch | 3,130,779 |
Source: European Audiovisual Observatory / LUMIERE