Sales outfit also acquires docs about war in Northern Ireland and Japanese craftsmanship.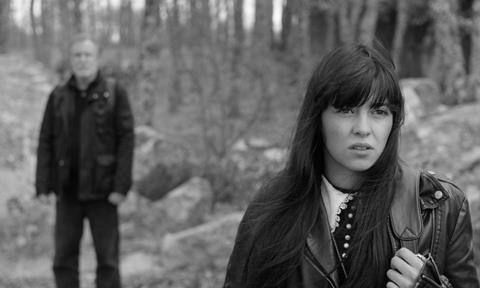 UK sales outfit Sharp Teeth has acquired several new titles for its slate ahead of Cannes.
The company has picked up Portuguese horror The Forest Of The Lost Souls [pictured], writer-director José Pedro Lopes' black and white feature set in a Portuguese forest that is the country's most popular spot for suicide.
The screenplay follows two strangers who have lost all hope in life and enter the forest to escape, but find each other instead. Dishonesty between the new friends leads them to discover darker, more terrifying secrets.
Shooting took place in Portugal and Spain, with additional photography in Moscow, Russia.
The film's producers have already struck distribution for the film in Portugal (Legendmain Filmes), North America, Japan and Germany (Wild Eye Releasing), and Sweden (Last Exit Entertainment). It premiered at Portugal's Fantasporto Film Festival in February.
Sharp Teeth has also moved for two documentaries.
Fractured Peace explores the history of war in Northern Ireland, 100 years since the Easter Uprising. Algerian filmmaker Osama Rai wrote, directed and produced the feature.
Weaving Shibusa documents the subculture of Japanese denim and the obsession of master craftsmanship. Devin Leisher directed the film, Kiya Babzani and Devin Leisher produced.
Also on Sharp Teeth's slate is horror Cruel Summer, which premiered at London's FrightFest last year.
Sharp Teeth, an offshoot of Asian film specialist Terracotta Distribution, was launched as a distribution outfit in August 2015. Its sales wing was established in November 2016.