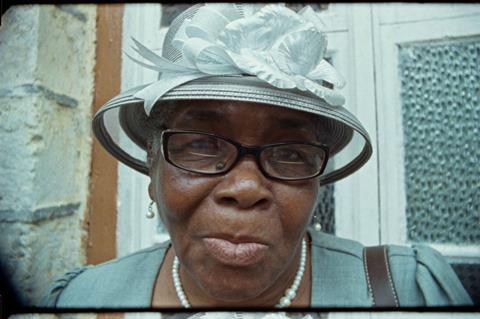 UK documentary festival Sheffield Doc/Fest has unveiled the Live Cinema Summit, a two-day event it will host to discuss trends in live cinema.
As part of the festival's 25th edition, the summit (June 8-9) will include panel sessions with international professionals in the live cinema field, live screenings with live performance and immersive elements, behind-the-scenes artist and producer talks reflecting on Doc/Fest film and alternative realities events, and workshops for participants of varying experience levels.
The full programme will be announced in the coming months.
The event takes inspiration from the 2016 Live Cinema Conference, a London event that used panels and labs to discuss the state of play of the live cinema industry.
Doc/Fest has also announced three live performances that will be held during this year's festival (June 7-12).
Khalik Allah's Black Mother, a film switching between footage of sex workers and churches in Jamaica, will screen with a live score from Warp Records artist GAIKA.
Beatboxer and vocal artist Reeps One will present the world premiere of his show We Speak Music: Live, while a performance from vocal loop artist Weish will accompany Sandi Tan's Sundance award-winning doc Shirkers, about the director's lost first film.
Liz McIntyre, CEO and festival director at Doc/Fest, commented: "I am thrilled that Doc/Fest is presenting these exceptional live events for the festival's 25th edition. it feels more important than ever that we celebrate connections between global artists."
The full Doc/Fest programme will be announced on May 3.