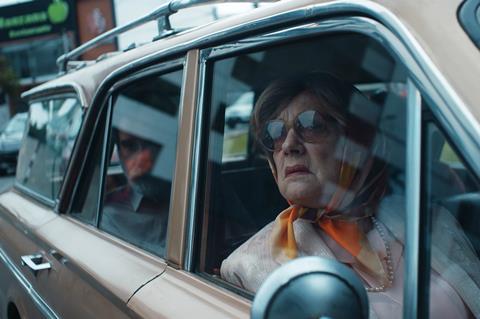 Shoreline Entertainment has picked up worldwide rights excluding Peruvian theatrical to Alonso Llosa's tragicomedy and Santa Barbara International Film Festival premiere The Restoration (La Restauración) and will introduce to buyers at the EFM in Berlin next month.
Llosa's directorial debut centres on Tato, a 51-year-old man-child who lives with his difficult mother and decides to sell the family mansion in a desperate bid for financial independence.
Paul Vega stars alongside Attilia Boschetti, Delfina Paredes, Fernando Añanos, Muki Sabogal, Pietro Sibille, and Malili Dib.
Gustavo Rosa and Carolina Denegri produced and Gill Holland is among the executive producers on The Restoration, which receives its world premiere on Thursday (January 16).
"The Restoration is a dark comedy that portrays a period of rapid urban growth in Peru through the eyes of a lapsed aristocratic family," said Llosa. "Lima, like many Latin American cities, is experiencing rapid economic changes fuelled by both foreign and local investment in real estate.
"These changes are displacing old social classes while also creating new ones, thus forming a whole new urban landscape. Making this movie was a way of documenting this transformation."