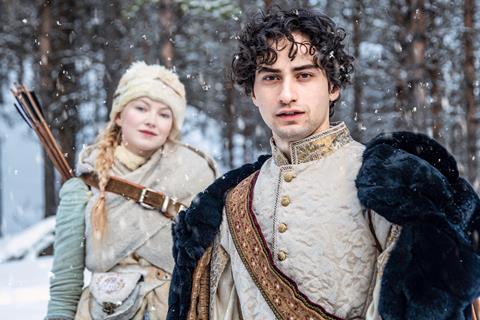 Shout! Studios has taken North American rights for Norwegian box office hit Three Wishes For Cinderella, starring Scandinavian pop star Astrid Smeplass, from German outfit Sola Media and is planning a theatrical release.
Cengiz Al and Thorbjørn Harr co-star in the film is directed by Cecilie A. Mosli, which is a reworking of the classic fairytale. Cinderella lives with her cruel stepmother and spoiled stepsister Dora who treat her like a servant in her own home. During one of her daily escapes to the forest, Cinderella prevents a couple of men from hunting wild animals, among them the handsome prince of the kingdom.
Thee Wishes For Cinderella was produced by Frederick Howard and Petter Borgli of Storm Films. The film grossed nearly $5m at the Norwegian box office when it was released by Nordisk late last year. Other distributors on board include Impacto Cine for Latin America, Pflug Co. Ltd for Japan, and A Contracorriente for Spain.
The announcement was confirmed by Melissa Boag, Shout! Studios EVP of Family Entertainment, Jordan Fields, VP of Acquisitions, and Solveig Langeland, Managing Director of Sola Media.