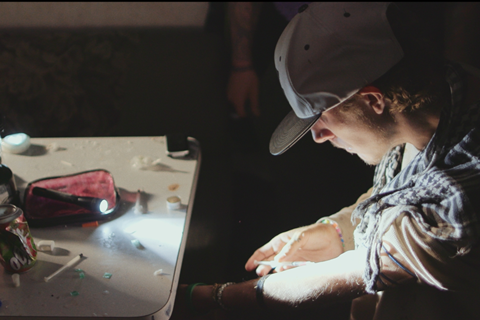 Showtime has announced that it will premiere its new docu-series The Trade at the 2018 Sundance Film Festival, and will debut on February 2 on Showtime.
The Trade spotlights the opioid epidemic that has ravaged communities in both Mexico and the US. The five-episode docu-series examines the crisis through the eyes of those most affected: the growers, addicts, cartel bosses and law enforcement hopelessly caught in its web.
Cartel Land's Matthew Heineman directed and served as an executive producer alongside Super Size Me's Morgan Spurlock.
The Trade is a continuation of Heineman's examination of the border drug trade. His critically acclaimed 2015 documentary Cartel Land earned an Oscar nomination for best documentary feature and won three Emmy Awards, best documentary from the Director's Guild of America and the Courage Under Fire Award from the International Documentary Association, among others.
"The vicious cycle of heroin addiction, and the collateral damage it inflicts on so many, is one of the most profound epidemics we face in this country," Vinnie Malhotra, Showtime senior vice-president of documentaries, unscripted and sports programming, said.
"The Trade is a powerful and visceral odyssey from the poppy fields of cartel-controlled Mexico to the battle to save lives in heartland America. Heinemann masterfully delivers one of the most bold and emotional narratives in documentary today."
The docu-series is a joint production of Spurlock, and producing partner Jeremy Chilnick's and award winning director Matthew Galkin's Warrior Poets and Heineman's Our Time Projects. In addition to Heineman, Spurlock, and Chilnick and Galkin, Pagan Harleman and Ethan Goldman also serve as executive producers.
Heineman said: "It's been a great honour to follow up Cartel Land with The Trade. My goal with the series is to highlight the human side of the opioid epidemic through hopeful and emotional stories on both sides of the border. Although each character's world is vastly different, they are all caught in the same machine-trapped in a never-ending cycle of dependency that they attempt to escape from."